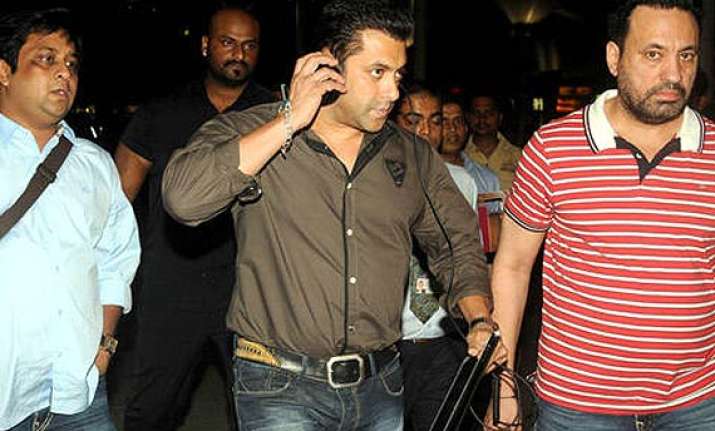 New Delhi: After Shraddha Kapoor, the paparazzi have now decided to boycott Salman Khan.
The new song titled 'Devil' from Salman Khan's 'Kick' was launched at a night club. But, the event, which should have been a rocking event turned out to be a shocking event.
A leading tabloid has reported that cameramen present at the event were allegedly roughed up by Salman's personal bodyguards and the venue's security personnel, due to which the fraternity decided to take this step.
It is learnt that the security of the night club pushed the media photographers to maintain discipline.
 This didn't go down well with the photographers and above all Salman Khan's statement created more problem.
He said that those who want to cover the event can cover and others can go if they want. 'Jisko rukhna hain rukh sakte hain aur Jisko jaana hain jaa sakte hain.' Then turning towards the warring photographers, Salman said, "Aap logon ko jaana hain na, jao."
It is said that the photographers have filed a Non-cognizable complaint, NC, at the local police station.
"Salman Khan needs to apologies to us or else we will not photograph him. The blackout will continue till July 25 when his film 'Kick' hits theatres. We will not click him even if we see him cycling at Bandstand. Our union will take up the issue at a meeting on Monday," a photographer told to a leading tabloid.
While the film's producer-director Sajid Nadiadwala chose not to comment the matter, Salman's father Salim Khan told the same tabloid, "I don't know what transpired at the event but yes, cameramen do get very close at events. At Baba Siddiqui's Iftar, we were almost hit in our faces by cameras."
Interestingly, Shraddha Kapoor, who faced a similar ban a few days, had to meet the shutterbugs to clear the "misunderstanding". However, it remains to be seen whether Salman obliges the paparazzi with an apology or not.
Meanwhile Salman has reacted over the boycott on Twitter. "this is wat I call a stand, the photographers r gonna loose out on wrk, but hv still taken a decision not to take my pics, happy fr them", tweeted Salman.
Seems like Salman Khan is back to being the controversy's favourite child once again.