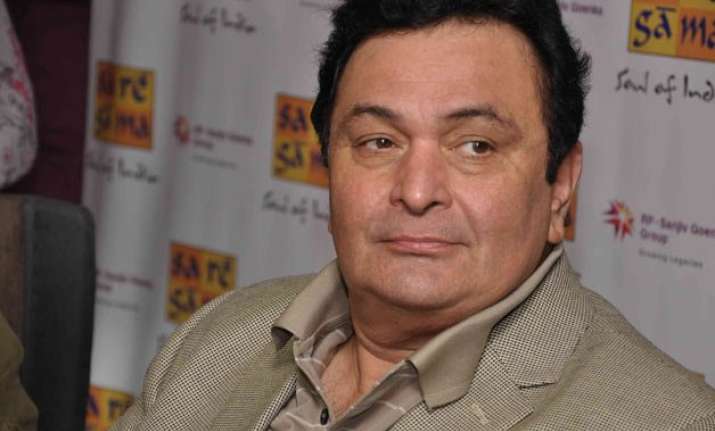 The controversy of Radhey Maa is catching new sparks each day. From a FIR being filed against this self proclaimed Godwoman to pictures of her in mini skirts doing rounds in social media to her having devotees including Subash Ghai, Manoj Tiwary and Mukesh Khanna.
While everyone is busy debating whether these so called saints should be put behind bars, her story gave inspiration to Rishi Kapoor.

Chintoo Kapoor took to Twitter to express his views on this. But it had a quirky touch to it.

Rishi Kapoor's first tweet read, "Make up,lipstick,eye shadow,jewellery et al. for discourses? Is that my friend Bappi Lahiri without his glasses?"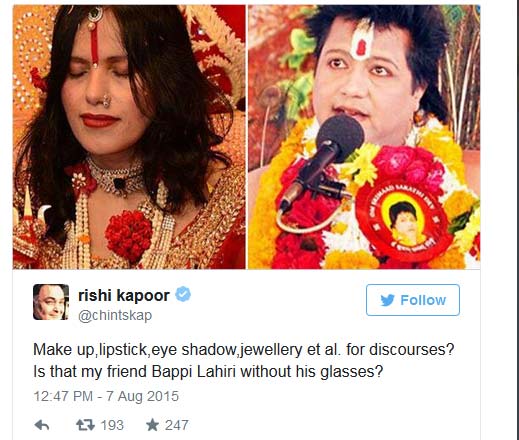 Well, we wonder what will be Bappi da's reaction to this. If he gets offended, Rishi Kapoor better be ready with a sincere apology.
This wasn't it.
After this, the "All Is Well" actor tweeted a picture of him from one of his yesteryear movies saying, "The next Baba! "Rishi muni Rishi" Already an actor so all geared up for the Dhongee rip off!"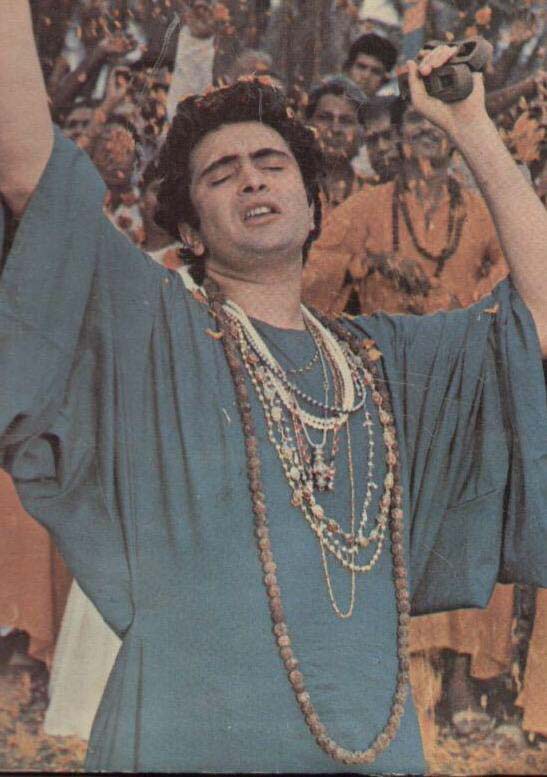 Later, to shed light on his transformation as an actor he also tweeted, "Singing "Bol Radha Bol tune Ye Kya kiya?" And then "Radha on the dance floor". Courtesy films Bol Radha Bol and SOTY"

His reactions are obviously hilarious. And if he actually does take the decision of being another Godman, we wonder who will do that incredible acting in amazing movies!