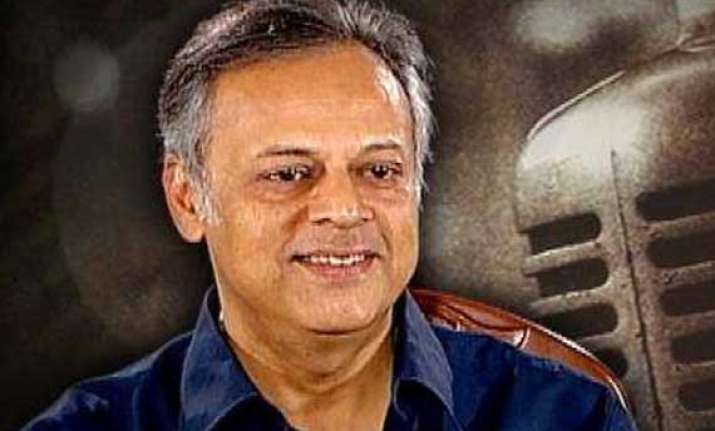 Mumbai: Entertainment baron Shailendra Singh is set to comeback after a break and says Bollywood has undergone transformation in acting and filmmaking. He wanted a break to assess the situation.
"I wanted to distance myself from the business of making films because to me the business of making films was never a business. It was a way of connecting with the audience," he said
Singh, who gave Indian pop culture the slogan 'Desh Ki Dhadkan' for a mobike ad, and who also incepted the very Sunburn Music Festival, produced many a films.
His film "Pyaar Mein Kabhi Kabhi" featured multiple debutants, while "Makdee" was
Vishal Bhardwaj
's directorial debut film. "Firaaq" was Nandita Das's directorial debut film, and "Kanchivaram", which Singh produced for Priyadarshan, is regarded by many as the director's best work to date.
He also brought in Pakistani films like "Khuda Kay Liye" and then "Ramchhand Pakastani" to India.
"After producing 72 films many of which some have been extremely influential in moulding public tastes (if I say so), I wanted to assess the process of moviemaking vis-a-vis my own preoccupations as a movie producer," said Singh, who has signed on a slew of new and young directors.
"In the last three years, there has been a revolution in the acting and filmmaking areas of Bollywood. While the Khans followed by Hrithik Roshan and
Akshay Kumar
are still ruling, a new generation of star-actors helmed by
Ranveer Singh
and
Ranbir Kapoor
and then Sushant Singh Rajput,
Arjun Kapoor
, Ayushmann Khurrana and Aditya Roy Kapur has crept in.
"And even as we talk, another generation of actors is getting ready to come in. At the same time, there is another kind of revolution in the gender equation of Bollywood with actresses like
Kangana Ranaut
and
Alia Bhatt
taking frontseat in films the way Nutan and Hema Malini used to," he added.
Singh says his latest innings as a film producer will reflect his observations on the changing scenario of Indian cinema.
"Though the Khans are still supreme it's time for a new generation of actors and an entirely new idiom of filmmaking," he said, hinting that a with
Salman Khan
is also on the anvil.
"I have the hugest respect for him as a star and actor. I've a script for him. But it works only after he is a few years older," he said.
Though he didn't reveal more about the Salman script, sources say it would be a film which would cast Salman as a desi "Hugh Jackman in 'Wolverine'".
"It is very important for the Khan superstars to reinvent themselves. They cannot compete with Ranbir, Ranveer and Sooraj Pancholi. There would have to be different layers of stars in Bollywood with a different image and audience profile."