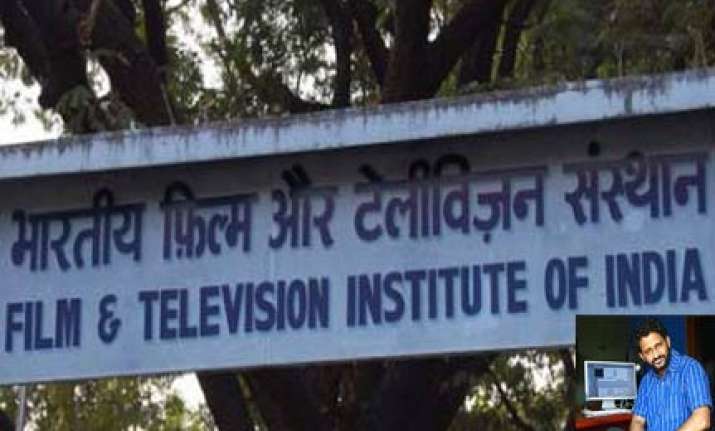 The Film & Television Institute of India is on its deathbed, says Oscar winner Resul Pookutty.
 "The FTII  was set up with Jawaharlal Nehru's vision and I'm going to request
Rahul Gandhi
to save it," says Oscar winner Resul Pookutty.
While he's currently working on John Madden's Dev Patel starrer, "The Best Exotic Marigold Hotel", in Rajasthan, Resul is anguished by the plight of his alma mater.
 "The government is trying to privatise the institute in the name of upgradation into a profit-making college," says Resul, "And we will not let anyone mess with its original vision. It's the only institute in Asia where ordinary students can study art as a faculty."
Resul said, "Rahul Gandhi seems to be one of those who speak about the youth. FTII was conceived by Nehru – it was supposed to take an average Indian's idea to the whole world through cinema – and it has been greatly successful in doing that. No one should play around with the original vision of this institution."
Resul, who has set up two scholarships worth $ 5,000 ( Rs 22,700) at FTII, interacts with the students regularly. But the institute is gradually losing its appeal, and to save it from dying, says Resul, he has submitted a draft to the Information and Broadcasting ministry.
"I've already given the I&B minister (Ambika Soni) the draft for an FTII act, which I hope she has read. We are the college's alumni and we have limitations. But every time a student body says something, the administration sees it as anti-establishment. FTII is on its deathbed."
The world-renowned sound technician says that more than 80% of the national awards go to alumni from FTII.
"How much more does an institution have to show for its merit? FTII is the result of a vision, and for it to go any further, it needs better vision. I like the spirit of Rahul Gandhi – he goes anywhere and everywhere to interact with the youth. I tried to see him once and sent him a request, but we couldn't meet as he was travelling. I've also told the students that you have to go and meet Rahul Gandhi if you want to save the institute. The next time I come to Delhi, it will be only to meet him," Resul says.