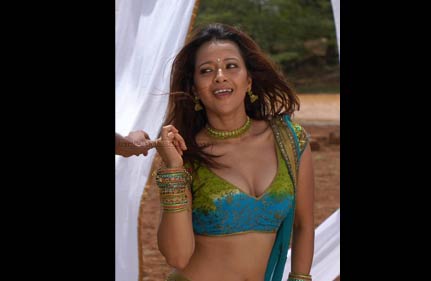 Reema Sen who made her debut opposite Fardeen Khan many years back vanished from Hindi cinema after Priyadarshan's Malamaal Weekly.
The actor is now gearing up for a comeback, says a media report. One of her film is Aakrosh by Priyadarshan where she is acting along with Ajay Devgn, Akshaye Khanna and Bipasha Basu. And the other one is called Society directed by Rahul Dholakia.
"I have two releases this year and both are completely different. While Society is a sharp satire, Aakrosh is a hard hitting film on caste barriers. In Society, I play the role of a journalist and it's a character you can easily identify with. I am cast opposite a very bright young actor named Rajvirr Singh. And in Aakrosh too, I play a character which belongs to a low-caste and it's a film which doesn't fall in any category. It's been quite a few years that I have been out of Hindi films, so I am quite excited," she says.
Interestingly, Reema started her career in southern languages and has a flourishing career there. "To be honest, I was never desperate for work. I have a very steady career down South where I am loved by the people. I have done the original versions of Rehna Hai Tere Dil Mein and Jeena Sirf Mere Liye in the South which were huge successes. When I didn't get the kind of roles I expected in Hindi films, I didn't bother to do films. When I got offers from two well-known directors with substantial roles, I couldn't say no to them, and here I am again," she says.
With so many actors daring to bare on the silver screen, is she open about it? "I think I will have to think over it. It all depends on the script. If it's actually a very interesting script and my role demands it, I don't mind giving it a thought," she says.