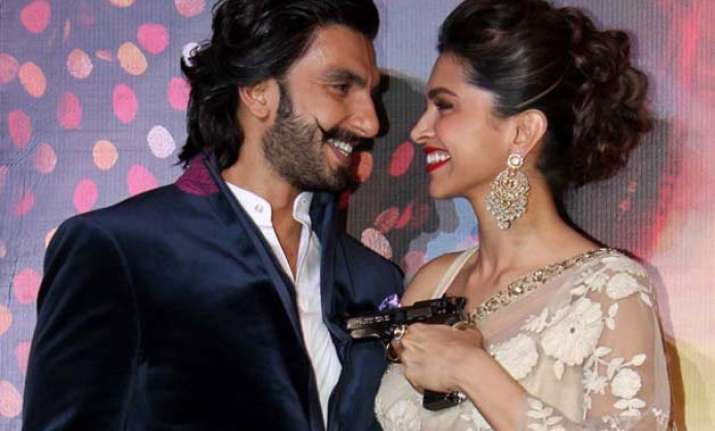 New Delhi: Ranveer Singh who leaves no escape in displaying love for his girlfriend Deepika Padukone in public also waits for nothing while showering some genuine praises on her.
Deepika Padukone in the last couple of years has climbed up the charts of Bollywood's top actresses and for that no one is to be credited except her. The hard-work and improvement she has displayed in each of her flicks defines how focus she is towards her work. 
Not only as an actress, Deepika as an individual being loves making others happy with her grounded character. Ranveer in an interview with the men's luxurious lifestyle magazine- Man's World talked about Dippy and expressed how lucky he is to have her in his life. 
"Deepika is the perfect foil for me as an actor. Her energy contrasts mine, and it makes for great synergy onscreen. She makes me look good. It's truly commendable that she continues an upward graph in terms of growth in her craft with every film she performs in. Her emotional intellligence is extremely high. She is both sesitive and sensible. She is grounded in spite of all the staggering success she has seen in the past couple of years", the magazine quoted him saying.
Singh who will pair up once again with her 'Ram-Leela' co-star in Sanjay Leela Bhansali's 'Bajirao Mastani' also expressed that Deepika should go now international as she looks ready to work with the noted filmmakers such Woody Allen. 
"I feel she has transcended in her craft and that she is ready to work with world class film makers such as Woody Allen, who may pose newer and mightier challenges for her as a performing artist. She has all the makings of a global superstar and, knowing her immense tenacity, I am quite sure she will achieve the status over time." the magazine added him further.