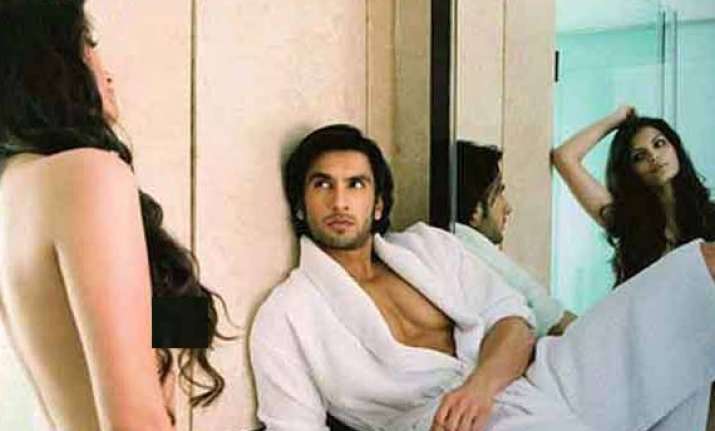 New Delhi: Ranveer Singh is one such actor who is always chirpy but also blunt in expressing himself and undoubtedly when asked about one of his favourite topic 'sex', the actor was vigorous enough to give his point of view.
The 'Ram Leela' actor is now the brand ambassador of the 'Durex' brand and when asked about does he carry one, he readily said 'always' and preferred all men to do the same.
"Well, I always do. And if there are guys out there who don't, then they absolutely should," he said is an interview to a leading daily.
Ranveer Singh is well aware of the problems like HIV and STDs and unwanted pregnancies which frequently even today are rarely discussed and so he chose this product and his fame as a perfect mode for an essential awareness.
"While I am aware that it's an edgy choice, I have never really made any choices in life that took the middle road. With Durex, I get to use my celebrity status to positively spread awareness about sexual well-being- a topic that people seriously need to get educated about and start talking about more openly- and if my ad is a conversation starter which makes people do so – I think it's awesome", he added.
Well, we wish more and more of your fans take your advise seriously Ranveer!