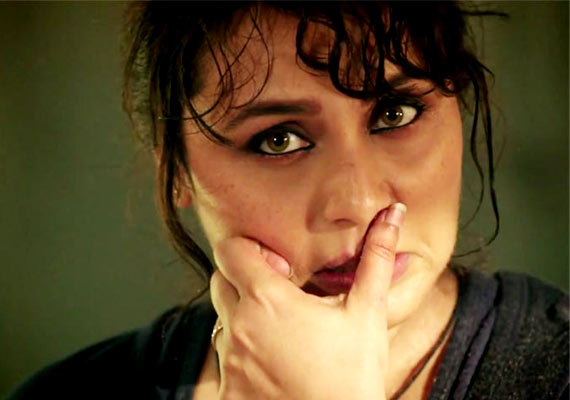 New Delhi: Rani Mukerj, who is gearing up with her upcoming release has played a rough and tough lady cop.
As she portraying the real 'Mardaani', the dialogues used in the movie are intense and heavy weight.
Playing Shivani Shivaji Roy, Rani ruthlessly justifies a bold fearless cop. The dialogues seem uber impressive and Rani's brave attitude has just added to them. Marvelously carved persona, Rani's role in Mardaani is sure hard hitting one as she looks real, strong and not the one to be easily pacified.
Deft at picking up hidden clues and fearless in confronting hardened criminals, Shivani stumbles into the world of debauchery, cruel desires and exploitation and onto a case that will change her life forever. The film deals with the child trafficking mafia in India.
Directed by Pradeep Sarkar and produced by YRF, Mardaani is slated for release on August 22.
As all the promos are out, we have picked top five dialogues from 'Mardaani'.
Watch the dialogues here...
Legally Kaam Karte Rahoge... Criminals Ko Kaise Pakdoge
- Rani who is playing the Senior Inspector of Mumbai Crime Branch in the film has used some really impressive dialogues. The dialogue totally shows the real ruth in her character. The cop who can go to any extend to find the culprit.     
Dekh Be Under 19 Team Ke 12th Man
-The dialogue is both funny and intense. This one single line enough is to make the criminal aware of the strong persona of Shivani Shivaji Roy.    
Chuhoo Ko Pakadna Ho To Chuha Banana Padta Hai, Kutto Ko Pakadna Hai To Kutta Aur Sher Ka Shikar Karna Ho To Sherr
-The dialogue is complete whistle blower.  It hides the glimpse of the entire film.    
Aur Kisi Ko Law Sikhna Hai
-Not just the dialogue but the way she teaches law, we are sure no one other than Rani would have justified the dialogue with so power.    
Shivani Shivaji Roy - Crime Branch Mumbai
- Senior Inspector-As it is said, the name is enough. The same is with Shivani Shivaji Roy. The way hot-blooded Rani delivers this dialogue, it makes it more intense and powerful.