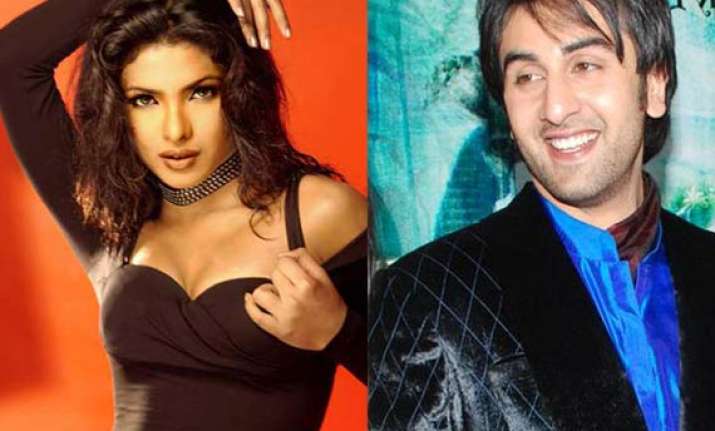 Mumbai, June 23: Bollywood  actors Priyanka Chopra and Ranbir Kapoor got together  for Anjana Anjani, but the film flopped at the stiles. This time, the two have bonded again for Anurag Basu's Barfee and the director is keeping his fingers crossed.
 
In Anjana Anjani  the two shared  a strong chemistry on screen and also, if reports are to be believe, off it.
 
Predictably, there was much excitement when Priyanka and Ranbir reported for the shoot of Anurag Basu's Barfee together, and one almost expected the sparks to fly again.

However, a DNA report says if there was anything that the two shared then it was a comfortable camaraderie.

"The two had a five day schedule together. When the two met, they looked like they just picked up from where they had left off the last time around, just like any friends would. In fact, strangely there were no hints of them ever being a couple, nor any awkwardness despite the rumours they'd had to dodge the last time they shot together for Anjaana Anjaani," said the source.

Another source close to the stars added that their busy schedules had kept them from staying in constant touch with each other.
 
"But both were happy to have met again. It's just that unlike their last film, this time the nature of thefilm is quite serious, so the two didn't joke around as much. The two are, however,looking forward to begin shooting together again in August, when Priyanka returns from the US," added the source.

Incidentally, both Ranbir and Priyanka are making sure that they keep their private lives out of the limelight taking extra measures to ensure that they don't get linked again.
 
"Both have been written about extensively for their past relationships and now the two only want to concentrate on their careers," said a source.