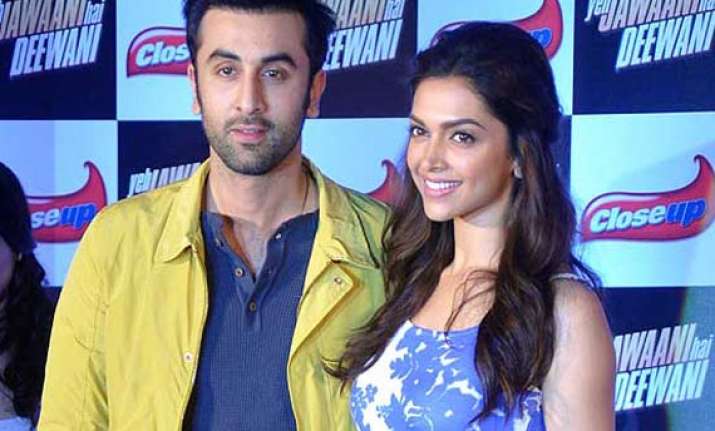 New Delhi: Ranbir and Deepika are one of the charming co-stars and there is no denying that their spark, which enlightens the screen with each passing frame is at par. Now when they are back to work together in their third outing for Imtiaz Ali's 'Tamasha', its obvious for the gossipmongers to make out different stories on their relationship.
However, when asked, Ranbir Kapoor himself admitted that he wanted to work with Dippy particularly post break-up, here is what he had to say.
"We are mature individuals besides being great friends. We have gotten over the past. A lot has been said and written about it for the last seven years. I keep getting asked, 'Is it odd to work with Deepika' or 'is it good to team up with her?", Ranbir was quoted as saying in an interview to a leading daily.
The actor was all praises for his 'Yeh Jawaani Hai Deewani' co-star as he said that he is blessed to work with her for she has that quality to turn simple things into extraordinary.
"I am very blessed that I can work with an actor like Deepika, because she adds so much to a film with her beauty, mind, talent and sheer presence. I am grateful that I'm getting an opportunity to work with her", he added.
The flick will soon go on floors in France and what more we have learnt about this is that Ranbir has asked his current girlfriend Katrina Kaif to not to visit him on sets as having both the ladies could make him feel uncomfortable.
According to a leading daily, Kat was planning to accompany Ranbir in his outdoor shoots but now she has to let go off her plans.
Well, this may be Ranbir's style of working and we admire that.