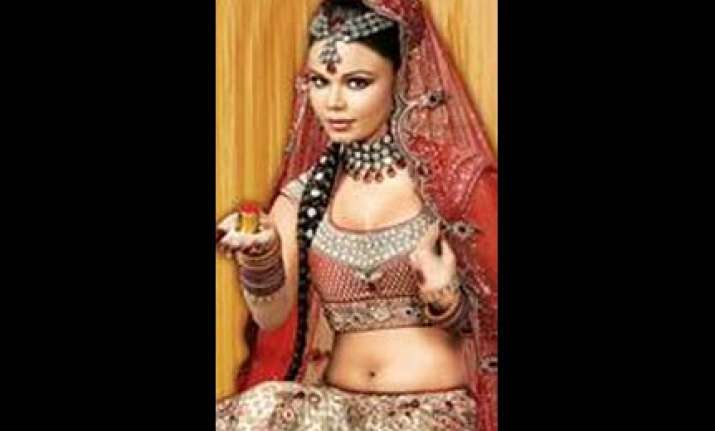 Bollywood starlet Rakhi Sawant wants to marry, this time, seriously, and that too on another Swayamvar show, says a media report.
News has it that the drama queen is keen to settle down in life. The report quoting a sources says, Rakhi has approached Imagine TV to find a groom for her again. Another swayamvar is simply not possible, but Rakhi herself is said to be pitching a new concept. She wants to call it 'Rakhi Ki Shaadi'. There's no way that the channel will grant her request. Doing so would be making a mockery of the swayamvar.
Elesh Parjanwala and his despondent colleagues from 'Rakhi Ka Swayamvar' are still reeling from the trauma that Rakhi gave them, says the report.
On her part, Rakhi had said on India TV's Aap Ki Adalat that Elesh wanted to marry her only for the Rs 25 lakh that was on offer on the reality show. "Even the diamond engagement ring that Elesh gave to me on the show was given the TV channel", Rakhi had then said on Aap Ki Adalat.