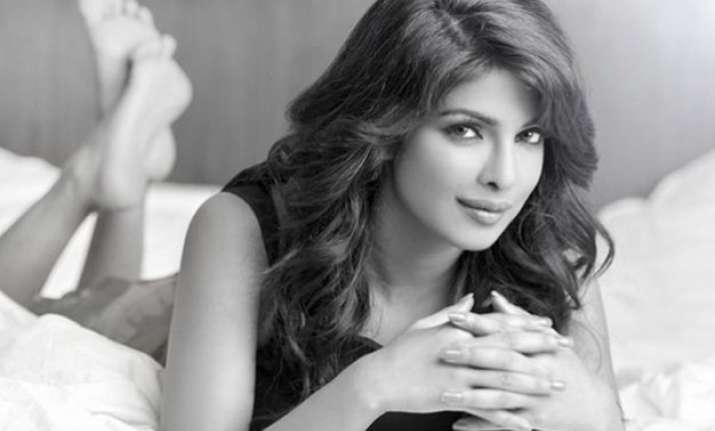 New Delhi: Actress Priyanka Chopra is riding high on success after her US television series 'Quantico'. She has managed to break the clichés associated with Bollywood actors and has spread her wings to take on the entire world.
But looks like, the actress has to pay a price to remain at the top. This time the actress is in news for all the wrong reasons.
In 2008, Priyanka had fired her manager Prakash Jaju. Priyanka's father, late Dr Ashok Chopra, had filed a FIR stating that Jaju was making false allegation against his daughter and threatening the family members.
Priyanka's family also used to get anonymous threat calls from landlines. After this incident, Jaju was kept in police custody for 67 days.
Looks like he is back to trouble Priyanka.  On October 26th, he took to twitter to spew hatred against the actress.
"Ek din ek hero ki MIL ne mujhe phn par baahut gaaliyan di 'Apni us r..d heroine ko samjha meri daughter ke husband ke piche padi hai'. Maine Pc ki mom ko bola ki pc ko samjhao. Pc ki maa pc ko samjhanaa toh door ulta mujhe boli 'woh MIL kaunsi doodh ki dhooli hui hai' :)" he tweeted.
It was also reported that Jaju is planning to make a movie '67 Days'; a biopic on a celebrity manager. He was supposed to make the movie with Priyanka's ex boyfriend and former manager Aseem Merchant. The movie was shelved by the Chopras and according to Prakash it has been six to seven months since this incident.
When these tweets surfaced, Priyanka chose to stay quiet. Merchant however backed her up.
While talking to a leading daily, Aseem said, "The tweets of Mr Prakash Jaju are untrue, very disturbing and in bad taste. I'd like to clarify here that neither am I in touch with him nor part of any of this negative activity, I was approached to produce the film '67 days', his biopic, and thought it would make an interesting film about a celeb manager and his journey but distanced myself from this episode after seeing it being blown into another direction and have shelved the idea permanently of making that film, as I'd never want to hurt or upset Priyanka as she's one of the nicest, most hardworking and family oriented girl I've ever known. I always wish her the very best!!"
Let's see how Priyanka tackles this situation.