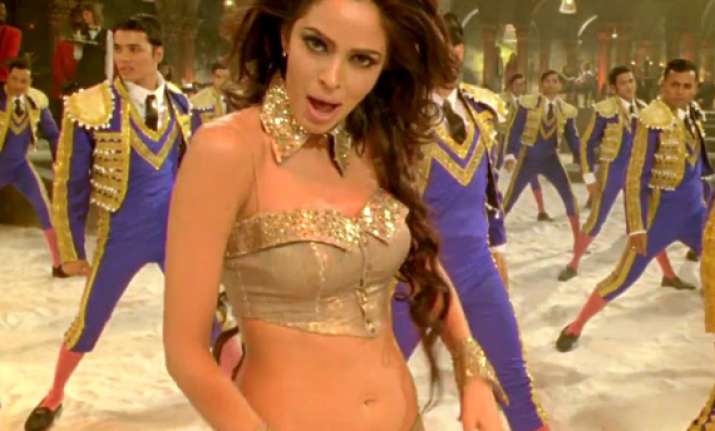 Mumbai, Apr 7: Bollywood director Priyadarshan is not happy with Mallika Sherawat's item number in his forthcoming film, says a media report.
Mallika had replaced Sameera Reddy in the item number. The report says,  Priyadarshan is so unhappy with it that he plans to edit it out completely. However, producer Ratan Jain wants to go ahead with it.
Mallika was roped in last year to perform on the track. Consequently, Sameera declined to shoot. In the beginning, the producer had told the cast and crew that Jiah Khan would be doing the item song.  
"However, we later learnt that Mallika was doing it, without any clue as to why Jiah was not a part of it any more," reveals our source, asserting that it was the sexy Sherawat who insisted on doing the item song.
"Mallika and Ratanji had an understanding that she would charge a very nominal fee for it and publicise it to the maximum," said a source.  
The source said: "Mallika insisted to Ratanji that she should be cast in the song. She even told him that since they had already done a couple of films together, she would be keeping their equation in mind, and wouldn't haggle for money."  
The source said, Mallika charged her producer pal a fee of about Rs 11 lakh for the song.
Priyadarshan, who wasn't around when the song was picturised on Mallika, was not at all impressed with the result.
Ratan Jain denied the story, adding that the reason why Priyan wasn't around during the shoot of this song was because he was working on another film.  
"However, everything happened with his knowledge. He recommended the director of photography and even the choreographer. One can't do anything without the director's awareness."