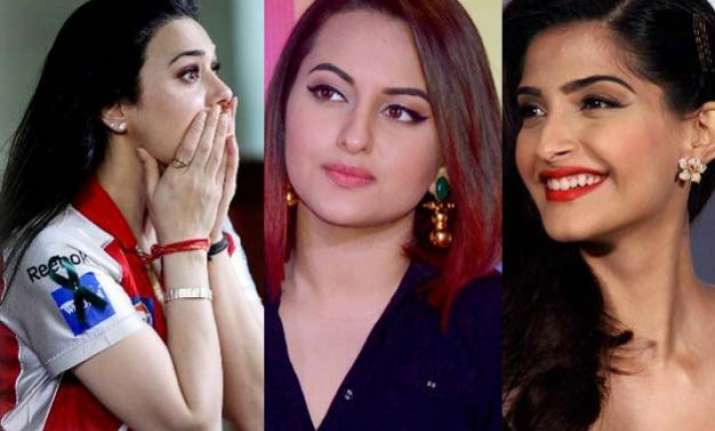 New Delhi: Actress Preity Zinta caught herself in the most embarrassing situation when she made a major goof up regarding the names of two famous Bollywood actresses.
The bubbly girl, reportedly, addressed Sonakshi Sinha as Sonam Kapoor at the recently concluded Star Screen Awards. Here's what happened.
So, Preity Zinta was on the stage and she was given a chance to present an award. She was supposed to call Sonakshi Sinha but Preity, unaware of her mistake, greeted 'junior shotgun' as Sonam Kapoor.
According to an onlooker at the event, "It was really embarrassing for both Sonakshi and Sonam. Preity made a terrible mistake. Not just that, she continued referring Sonakshi as Sonam till Shotgun Junior herself reminded her that she isn't Sonam but Sonakshi."
Preity was left red faced after the big goof up. And now as the news is in media it must have increased the frown lines on her forehead even more.
The awards function night was quite a happening one with some rare moments. From Rekha and Jaya Bachchan hugging it out for the first time to Ranveer Singh falling at the feet of Amitabh Bachchan, it saw it all. But Preity's mistake had taken the cake and for all the wrong reasons.
We hope all is well between Sonakshi and Preity after the incidence as it was a big blunder from Zinta considering the big stage and presence of thousands of onlookers.