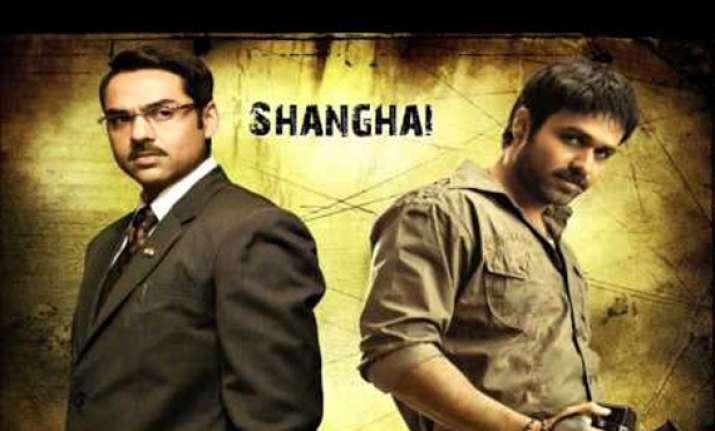 New Delhi: A plea has been made to the Delhi High Court for banning the 'Bharat Mata Ki Jai' song of the upcoming movie 'Shanghai' for allegedly insulting the mother land.
"....'Bharat Mata' has been presented in the most humiliating, outrageous and insulting manner.
The insulting and outrageous words, used in song to designate 'Bharat Mata', clearly show that the writer has the least of love and respect for India as nation, and more particularly for the term 'Bharat Mata', which had actually boosted and driven the entire Great Indian Freedom Struggle," said the petitioner.  
The plea, made by Tejinder Singh Pal Bagga, president of an organisation Bhagat Singh Kranti Sena, is likely to be listed for hearing on Wednesday.
It sought the court's order to the Central government and the Central Board of Film Certification (CBFC) to take steps and completely ban the sale of audio CDs of the movie, which contains the song 'Bharat Mata Ki Jai.'
"Pass an order directing respondent 1 (the Ministry of Information and Broadcasting) respondent 2 (CBFC) to stop the screening of movie 'Shanghai' in any cinema hall across India, if it contains the song 'Bharat Mata ki Jai'," the petition said demanding an interim stay on the release of movie till the deletion of the song from the film.
Shanghai, a political thriller starring Emraan Hashmi, Abhay Deol and Kalki Koechlin, to be released on June 8.  The plea alleged that impugned song "hurts many people who are patriotic in nature."
The petition to ban the allegedly offending song of the movie, said "Pass and order directing ministry of I&B and CBFC to impose complete ban on playing/ broadcasting of song "Bharat Mata" on any TV channel, radio, internet portals or any other platform."
The petitioner alleged that the song directed by Dibakar Banerjee has depicted India as a land of homeless and miseries.
"The song has been written with clear intentions to outrage the national honour and pride
on any reasonable Indian having even small sense of patriotism."
"The term "Bharat-Mata" is not only a word which should be loosely used in any context whenever convenient, but it is the proof of emotional, religious, traditional values of Indians who consider the land as their mother," said the petition.