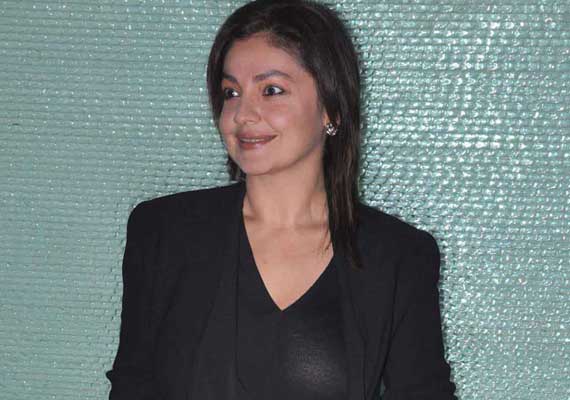 Udaipur, July 24: NSUI activists here today protested against the ongoing shooting of a film by Bollywood actress Pooja Bhatt at the Central Jail and accused the unit's private guard of thrashing them, a day after she had a spat with the district police chief.
The members of ruling Congress party's youth wing staged the protest also against the alleged misbehaviour with district SP Hariprasad Sharma on Saturday by the film unit members during the shoot in collectorate premises.     
Sharma, for his part, said "the matter (of verbal spat between him and Pooja Bhatt) has already been settled and there is no issue".     
The shooting today was in progress inside the central jail where the youths came and shouted slogans against Pooja Bhatt and demanded apology from her.     
They alleged that private guards of the film unit hit them during the protest.     
Police said the protesters were soon dispersed and the situation was well under control.     
"The protestors, who were demanding that the shooting be shut down, alleged the private security guards of Pooja Bhatt hit them when they were protesting. They gave a complaint to Surajpole police station, which is being examined", police said.     
Police said there is no complaint from the film unit side. However, one security guard of the jail said he was hit by a stone pelted by an unidentified person from the protesters, they said.     
A verbal spat between crew members of a film 'Bad' and the SP Udaipur had taken place on Saturday when he was allegedly stopped by the unit from entering into his chamber due to the film shoot.     
Bhatt had alleged the police officer used abusive language at the set but Sharma refuted the charge.