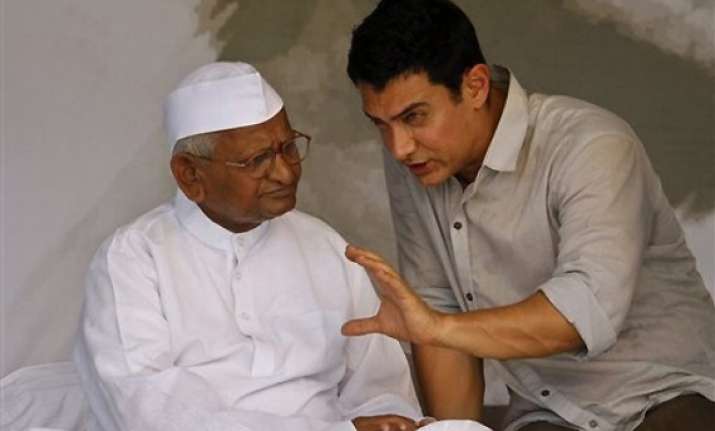 Mumbai, Aug 29: Bollywood is quick to jump on the trending themes of the times. At one point of time it's masala action films, at another its reality-based dramas.

And now, it's films that take on corrupt politicians. Reports says that Prakash Jha wants to make a film on the anti-graft movement with Amitabh Bachchan playing Anna Hazare, reports Hindustan Times.

According to the buzz, Madhu Mantena, who prodcued Ghajini, is looking to remake a 2003 Telugu film with an anti-corruption theme.

Tagore, starring Chiranjeevi, revolved around a vigilante anti-corruption crusader who starts a group to take on corrupt officials called anti-corruption force. Though the film bombed at the box office, the producers are demanding a whopping Rs 10 crore for the remake rights.

Tagore is a remake of a 2002 Tamil film Ramanna, and was written by AR Murugadoss - who directed Ghajini.

"I love the title and I love the message of the film. I think it's far more relevant today than it was when it was made seven years ago," Mantena told TOI.

He is said to have already purchased the remake rights for Tagore.

He wishes to cast Aamir Khan as the vigilante crusader, but is tight-lipped about the prospect.

"I can't talk about the casting. It's too early," he said.