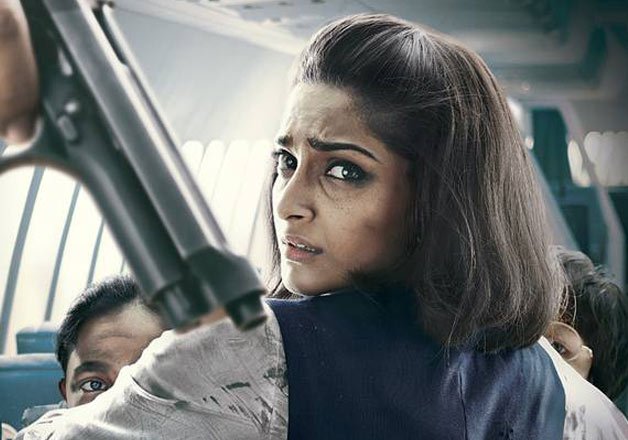 Mumbai: Actress Sonam Kapoor starrer "Neerja", a biopic on the life of Neerja Bhanot who sacrificed her life while saving passengers on board hijacked Pan Am flight 73, has been declared tax-free by the Maharashtra government.
Member of Parliament Poonam Mahajan represented Neerja's case for exemption in entertainment tax, which was later approved by Maharashtra Chief Minister Devendra Fadnavis.
"We are deeply grateful to Poonam Mahajan for her kind efforts in presenting our film 'Neerja' as a worthy candidate for entertainment tax exemption in the state of Maharashtra," Atul Kasbekar, who has co-produced the film, said in a statement.
"Also I want to express my gratitude to Devendra Phadnavi who deemed 'Neerja' a worthy case for the same and acted upon with great alacrity. This will enable Neerja's story to be seen by a vastly great number of the people all over the state," he added.
"Neerja", directed by Ram Madhvani and produced by Fox Star Studios and Bling Unplugged, stars Sonam in the title role.
The film, which released on February 19, has received an overwhelming response both critically and commercially.