Follow us on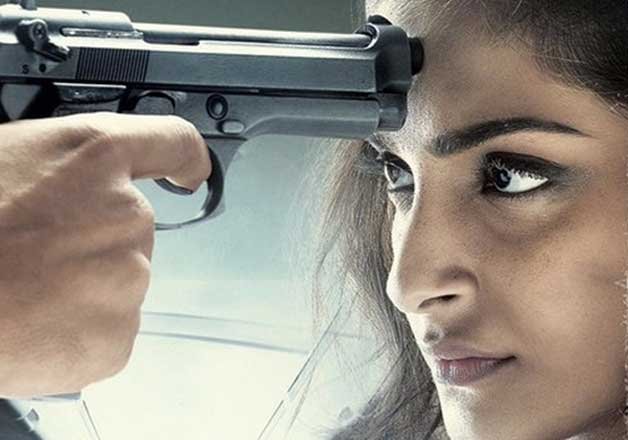 Rating: 3.5/5 Stars (Three and half stars)
Star Cast: Sonam Kapoor, Shabana Azmi, Shekhar Ravjiani
Director: Ram Madhwani
In Bollywood, it's not very often that a story this strong is told. Neerja is an extraordinary tale of a woman who showed exceptional courage in the face of death.
It's a gripping two-hour drama based on real-life events that evokes several emotions at the same time. You may find it tough to hold back your tears on one hand and on the other, it wil fill you with immense strength watching the protagonist refuse to compromise on her self-respect against all odds.
Neerja, played by Sonam Kapoor, is introduced to us as an independent woman who juggles two successful careers as a flight attendant and a model.
Destiny had it so that she became the head purser of an ill-fated flight to New York which gets hijacked at Karachi international airport by four Libyan terrorists. This was her first flight as the head purser.
The calm with which she dealt with terrorists, managing to even convince them on a few occasions, is what really amazes us. For instance, when Neerja tells the head of the terror group that she's just doing her duty the way they are doing theirs, it drives home a point.
As the situation turns from bad to worse, Neerja is shown drawing courage from flashbacks of her family life. Even the terrorists have been shown edgy and nervous.
The film also succeeds in giving you an eerie sense of the fear that grips those who end up being victims aboard a hijacked plane.
Most of all, the film exemplifies genuine humanism in the face of grave danger, something that seems to have been forgotten in today's time and generation. Neerja makes no distinction between nationalities and goes out of her way to try and save everybody on board – Indians, Americans, Pakistanis and Brits – fearless of the cost that she might have to pay.
Neerja's extraordinary courage in the face of death helped save the lives of over 350 passengers trapped on the plane. The climax of the film characterises the true spirit of the woman that Neerja Bhanot was.
Director Ram Madhvani adds remarkable perspective to the real-life story as the narrative shifts back and forth very interestingly. The depiction of Neerja's failed marriage (where she was kept hostage by her abusive husband) and in the plane (where she was held by terrorists) also rings a bell.
The true strength of Neerja lies in its strong script which snubs melodrama and resists the temptation of letting its characters go overboard like an archetypal Bollywood film.
While situations in the film are bound to strike an emotional cord, Saiwyn Quadras' tight screenplay will constantly keep you on the edge of your seats. Vishal Khurana's background score adds the necessary fear and suspense in the film.
Monisha R Baldawa's tight editing deserves applause and Mitesh Mirchandani's cinematography is spot on. At times the camera work is hand-held, lending it that much more authenticity.
Shabana Azmi's portrayal of a mother in grief is soul-stirring. And for the skeptics who are wary of Sonam Kapoor's performance -- she is subtle if not great – it is her best work till date.
The story of Neerja Bhanot is one that needs to be heard. However, don't forget your tissues if you plan to watch it this weekend. You will be needing them.
Watch the Trailer