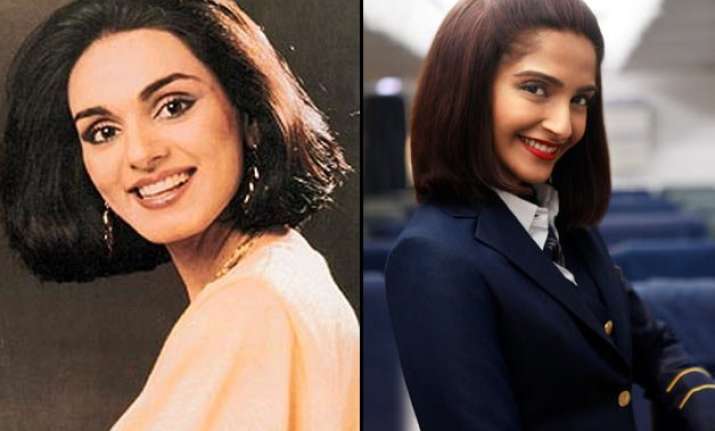 New Delhi: Bollywood actress Sonam Kapoor is walking on the clouds these days, thanks to the outstanding response her recent release 'Neerja' is receiving.
The movie is based on the courage and fearless attitude of a brave heart soul Neerja Bhanot who sacrificed her life to save the lives of over 300 passengers during the Pan Am flight hijack.
'Neerja' not just displays the valour of Neerja Bhanot, but also makes you live that dreadful incident.
While the entire nation is going all praises for the movie and Sonam's incredible performance, team 'Neerja' has received the best response so far which happens to be from Neerja's brothers.
Aneesh and Akhil Bhanot stated that the movie is amazing and it has brought Neerja back to life.
Atul Kasbekar, who is the producer of 'Neerja', shared the video of the reaction of Neerja's brothers on his Twitter handle along with a caption "Fab little thank u from @AneeshBhanot n @AkhilBhanot #Neerja 's brothers bout d film. Thank u for ur trust guys".
'Neerja', which was released on February 19, is being widely appreciated and the entire team is now looking forward for the movie to be made tax-free.