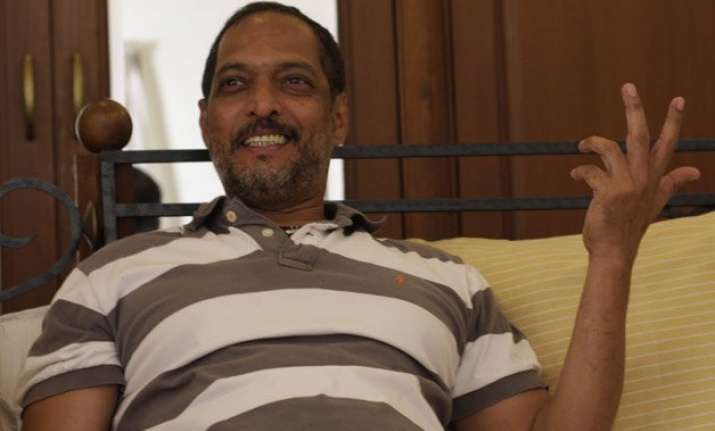 New Delhi: Actor Nana Patekar is not only a reel but a real star. While most celebs always make it to Page 3 and the top paragraphs of tabloids, Nana stays away from the limelight. Instead, he is taking steps which are changing lives.
Everyday we come across articles that describe the pathetic state of farmers in our country. Farmer suicides are seeing an all time rise and other than blaming the government, we as citizens rarely do something.
That is what sets Nana Patekar apart from every other citizen.
Nana has been visiting the widows of the farmers and giving them financial help.
Not only this, he is trying to address this burning issue by mediating between the government and the farmers. "I am not doing a big deal. All of us want to help, but most of us are not sure if the money we want to give will reach the right people. So, I decided to visit these people myself and help them" he told a leading daily.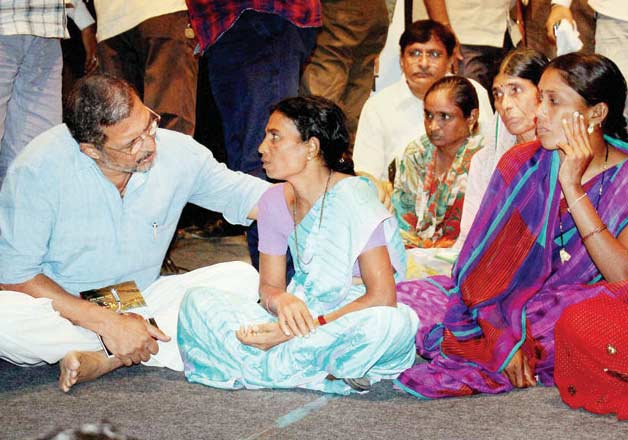 Nana has visited 112 widows and now he plans to interact with 700 more all over Maharashtra. Looks like Maharastra Chief Minister Devendra Fadnavis is also willing to make a change. "I just received a call from Devendra Fadnavis. We have been friends before he became the CM. I can talk to him one on one. At the same time, I can go to farmers and talk to them. I am hoping my being a mediator will help," he added.
Talking more about why this issue needs grave care, Nana pointed out, "We need to take these things seriously. I feel it is time for a revolution. If a farmer can kill himself, tomorrow he can kill you. Look at the level of his frustration. Beware, this situation could become dangerous. Their helplessness could turn into rage, they might turn Naxalites. You are creating that kind of a situation. Just give them electricity and water, which is their basic right. Come on, they provide you bread."
On the bans which are being implemented and the current state of the country, he said, "Why would I care about what they are banning? They should know that before implementing bans their responsibility is to provide basic things to the people. Sixty five per cent of the populace lives in villages and for them, nothing matters as long as they get basic facilities like electricity and water. Unfortunately, we have not been able to provide them even that."
Nana Patekar has set an example for all of us. If we need to bring about a change, we should take steps towards it. With his light, he is illuminating the lives of the underprivileged and this definitely needs claps from everyone!