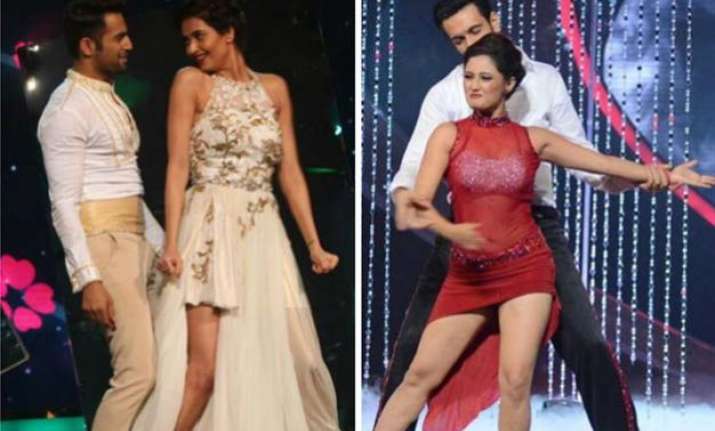 New Delhi: After months of dance, masti and drama, the popular dance reality show Nach Baliye 7 is nearing its end.
While we saw a power packed semi final with outstanding performances from the semi-finalist jodis, the show got too much with Ekta Kapoor and Jeetendra grooving on his popular song "dhal gaya din".
And now, its time for the grand finale. As Jeetendra used his special powers in semi-finals and cancelled the elimination, the show has four jodis as finalist.
As it is the final act, the audiences might be having sky-rocketing expectations from their favourite jodis. Here we are giving you a reality check of the four finalist jodis so that you can make your mind and vote for the best.
1. Nandish and Rashmi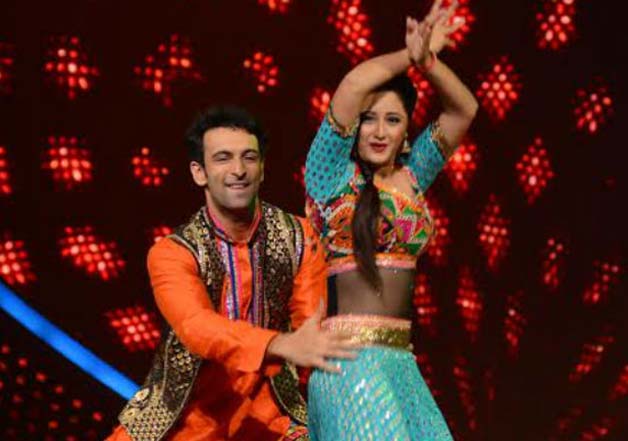 Nach Baliye's platform proved out to be a game changer for Nandish and Rashmi. The duo not only scaled up their dancing skills but also moved one step further in their relationship i.e. fixed their marriage.  
However, their journey took an ugly turn when Rashmi was caught faking ankle injury and went holidaying in LA.
But, in the semis, Nandish and Rashmi delivered a mind-boggling performance thereby scoring a perfect 40. Owing to their immense popularity, this jodi has great potential to win this show.
 2. Mayuresh and Ajisha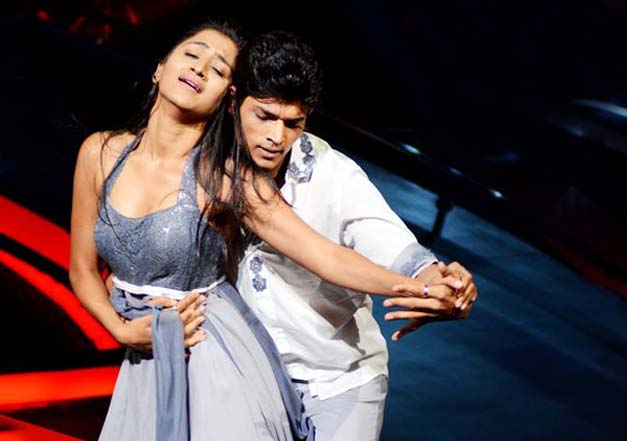 Mayuresh and Ajisha have amazed us with their splendid performances time and again. Their core 'dance' background gives them an added advantage over other jodis in the show.
Considering dance into perspective, the jodi can easily sail to the winner's trophy. However, popularity among the audiences is important, as it proved decisive in the case of earlier seasons of the show.
The dance lovers can any day go for this jodi, after all its Nach Baliye.
3. Himanshoo and Amruta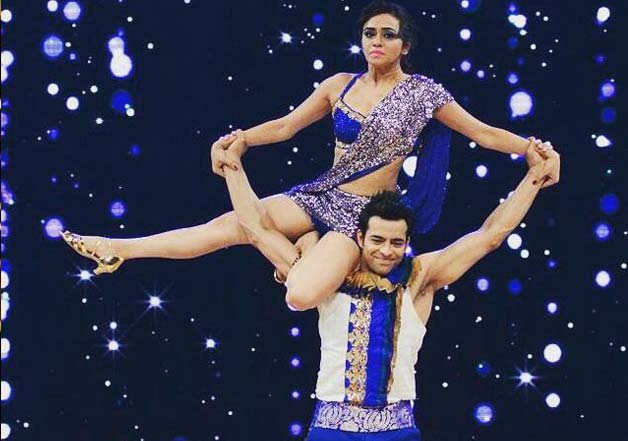 Like the sincere students, Himanshoo and Amruta have been the consistent performers on Nach Baliye. The duo has always topped the score card and garnered much love and appreciation on the show.
Apart from superb dancing, the couple also boasts a clean record when it comes to controversies. They always maintain the coordination on the stage as well as off-camera, making their way to be listed among the potential winners.
The overall goody-good factor can make them the winners of Nach Baliye season seven.  
4. Upen and Karishma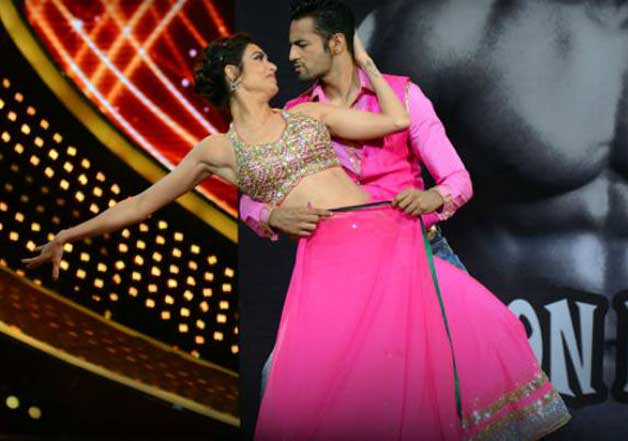 From the Bigg Boss house to Nach Baliye, Upen Patel and Karishma Tanna have managed to come out of their image of 'reel' couple to real-life lovers.  The sizzling chemistry between the two can be evidently seen in their dancing acts on the show.
Upen and Karishma, who also got engaged on the show, mesmerize everyone with their passionate chocolate act performance in one of the episodes.  This jodi can give tough competition to Himanshoo and Amruta, and we also expect high-voltage performance from them.