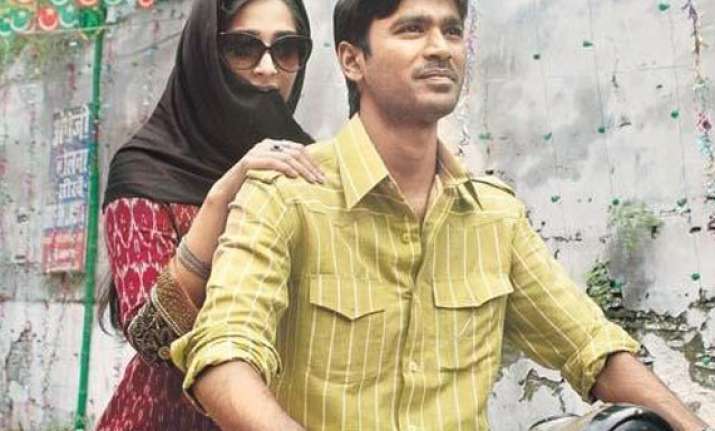 After Tu Man Shuddi, AR Rahman magic continues in the latest track of 'Raanjhnaa'. 'Banarasiya' song sung by Shreya Ghoshal commence with a harmonious violin.
The song portrays the growing friendship between the lead couple Sonam Kapoor and Dhanush. Set in the local lanes of Banaras, the song describes the cute Banarasiya guy who innocently does anything to woo his love.
The track is soft, charming, lilting melody accompanying the local tradition of Banaras. AR Rahman has adopted a diversifying tune for this track.
Other equally talented vocalists join the chorus of Shreya Ghoshal in the background. The song in beautiful and ends up giving you a smile on the face.
Watch video--: