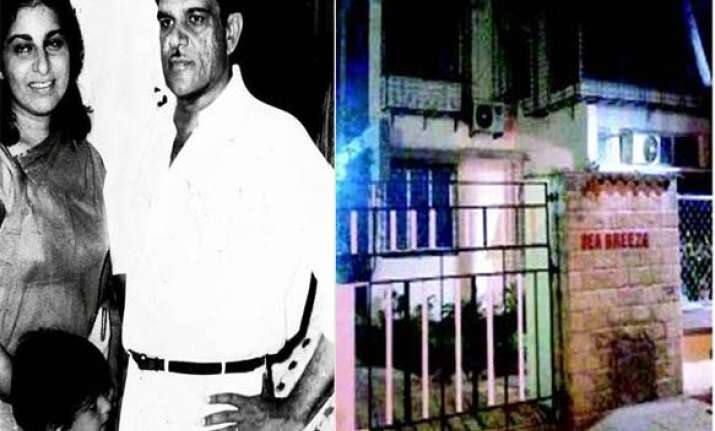 Mumbai, July 17: Akhtar K. Asif, the 70-year-old widow of Mughal-e-Azam maker Late K Asif , was put on a dose of sedatives by her maid, who siphoned off cash and valuables worth Rs 60 lakh from her apartment, the Mumbai Mirror reported.

Akhtar K Asif , the report said, will soon leave Mumbai to stay with her daughter in Canada after being cheated of a large part of her savings and jewellery by her maid.

The maid, who worked for the Asifs for four years, went missing just a few days after Akhtar's daughter, Zooni, arrived in Mumbai last week and began inquiring about her mother's depleted bank savings, missing jewellery and, more shockingly, her over-dependence on sedatives.

Zooni has filed a police complaint at the Juhu police station.

The complaint accuses the maid, Salma Shaikh, of stealing jewellery worth Rs 47 lakh and Rs 13 lakh in cash from the family's apartment in Sea Breeze building near Amitabh Bachchan's bungalow, Janak.

Zooni has alleged that Salma would sedate her mother and then smuggle cash and jewellery out of the house. K Asif,who made the iconic period film Mughal-e-Azam, died on March 9, 1971 at the age of 48.


The film he was then working on, Love and God, was abandoned. In 1986,Akhtar revived the film and it was released in select theatres but the film flopped.

Akhtar led a rather lonely life after her husband's demise, raising Zooni and her younger sister with the help of two maids and a servant.

Zooni left for Canada to pursue her studies ten years ago and later started teaching there. Zooni would visit Akhtar every two years.

Zooni arrived in Mumbai on a three-month visit to meet her ailing mother last week. But this time around,she sensed something amiss. She noticed that her mother would be groggy the whole day.

Sensing something fishy,she decided to check things for herself. To her horror, she found out that while her mother's usual medications had been discontinued, she had been put on a heavy dose of sedatives by the maid.

Zooni then kept a close watch on the maid, and one day found her lacing her mothers food with sedatives.

Parallely, Zooni had also begun taking stock of her mother's valuables and savings.

"I was shocked to see that her jewellery box -- which at one time had jewellery worth Rs 47 lakh --was empty. Mom had saved the jewellery for me and my sister. When I asked my mother about the missing jewellery,she was equally shocked,"said Zooni.

Zooni told Mumbai Mirror on Saturday evening that her mother, over a period of time, had become extremely dependent on the maid.

"I feel that owing to this continuos sedation,she was not even aware of what was happening around her."

The day Zooni raised questions about the missing jewellery, Salma proceeded on leave and has not returned since.

Zooni also checked her mother's bank accounts and found that Rs 7 lakh had been withdrawn from the accounts. "My mother would sign the cheque and hand it over to Salma to withdraw money for household expenditure.She had been with us for four years now and we trusted her", said Zooni.

The bank authorities have told Zooni that Salma, on certain occasions, would visit the bank three to four times a day.Assistant Commissioner of Police Sagar Salunkhe said a complaint has been registered and investigations are on."The missing maid is our prime suspect.However,we are looking at all angles,"he said.