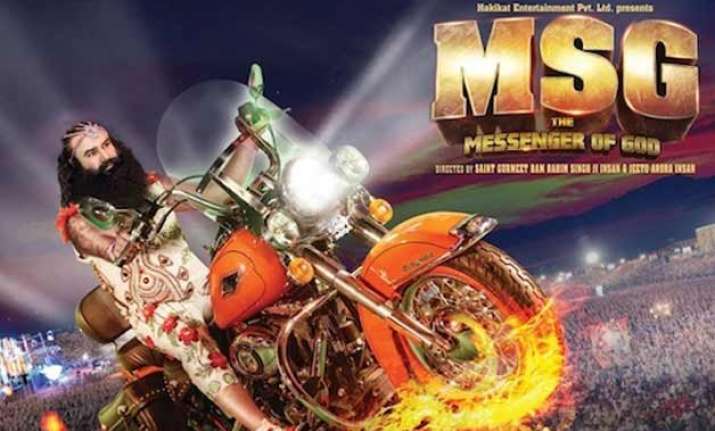 New Delhi: 'MSG: The messenger of God,' which has been referred to Appellate Tribunal following the Central Board of Film Certification's refusal to clear the film, is unlikely to release this Friday.
The Censor Board has refused to clear MSG: The messenger of God on the grounds that the film glorifies blind faith and superstition and may also cause law and order situation in the country.
Following the review committee's decision to send the film to Appellate Tribunal, it is extremely improbable to get the clearance before Friday and release the film.
Usually any film gets Censor Board certificate 10-15 days before the release.  
Some films even get the certification two days before the release, so at least MSG has to get certified by the end of today. But considering the involvement of Central Home Ministry and Tribunal, it is going to take much longer time than that.
The film stars powerful sect leader Gurmeet Ram Rahim Singh in the lead role who is seen performing miracles and fighting evil. CBFC stated that the film has not hurt any religious sentiment in the film but since various Sikh organizations and individuals are opposing the film it may cause law and order situation.
Countering the CBFC's argument that the film promotes blind faith and superstition portraying Dera Saccha Sauda chief as a god, MSG's spokesperson said that the film clearly shows the Godman as a human being. Supporting the Baba's acts in the film, the makers said that Guruji is doing the same thing other heroes do in films, fighting the evil.
The future of Baba Gurmeet Ram Rahim Singh as an actor hangs in balance even before its start.