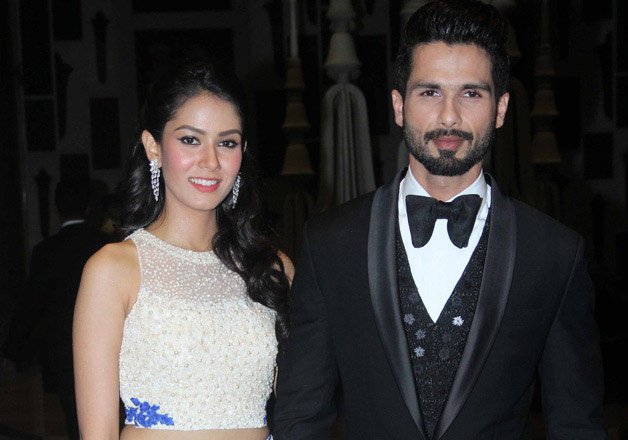 New Delhi: The chocolaty look actor of Bollywood Shahid Kapoor turned 35 yesterday. The actor has been quite popular for his trendsetter looks and his affairs, especially the one with Kareena Kapoor.
However, Shahid broke millions of hearts when he married Mira Rajput. While Shahid is always spotted making those extra efforts to make his lady love feel special everytime, this time even Mira left no stone to make her hubby's birthday special.
We all know Shahid prefers celebrating his birthday with his close ones and Mira made sure that his preference remains the priority.
The doting wife Mira had planned a special surprise for the birthday boy Shahid.
Yes! This adorable couple celebrated Shahid's birthday in Goa along with the 'Kaminey' actor's close friends.
This was revealed after a picture of Shahid, Mira and their friends went viral on social media.
Now isn't this a perfect birthday celebration?
As per the media reports, Shahid Kapoor and Mira Rajput are expecting their first child. However, there hasn't been any official announcement from the Kapoor family.
Currently, Shahid Kapoor is shooting for his forthcoming movie 'Rangoon' also starring Kangana Ranaut and Saif Ali Khan, which is expected to hit the screens in October this year.