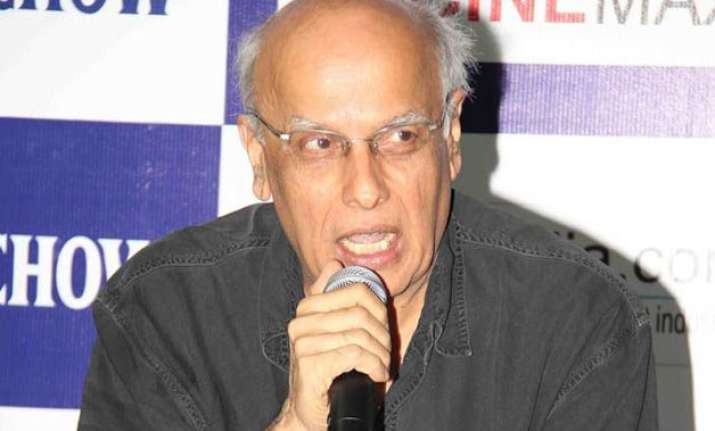 Kolkata: Mahesh Bhatt on Friday heaped praises on Srijit Mukherji's Partition tale "Rajkahini" with the moved filmmaker saying the Bengali movie will "burn and purify" viewers.
"Rajkahini does not sing, it bleeds. This volcanic explosion which has erupted from the cultural citadel of Bengal will burn and purify you!," Bhatt tweeted.
Set against the backdrop of the declaration of the Radcliffe Line separating India from Pakistan in 1947, the Bengali drama, which released on Friday, is woven around a border between the two nations that runs through a brothel housing 11 women.
The film has an ensemble cast containing eleven major female characters and stars actress Rituparna Sengupta as Begum Jaan.
According to reports, Bhatt is set to remake the film in Hindi with Mukherji helming it.
"Begum Jaan is my JAAN ! Never saw a performance as raw and as brave as this. Rituparna is outstanding in Rajkahini," Bhatt said.