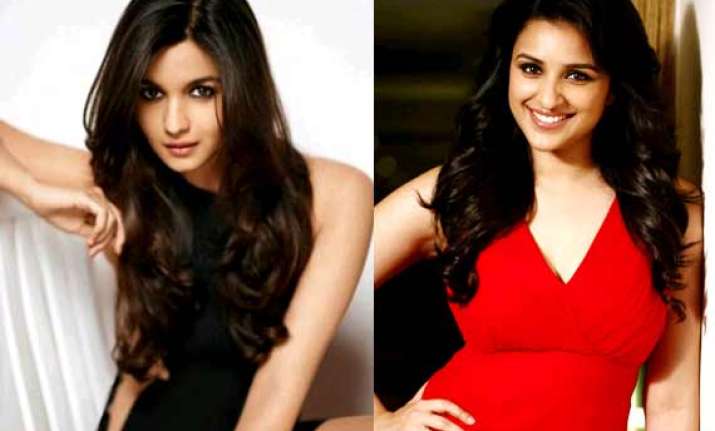 Mumbai: Parineeti Chopra and Alia Bhatt will be seen together in the upcoming episode of filmmaker Karan Johar's "Koffee with Karan" show and the former says that they have agreed to come together to bury all rumours of a tiff between them.
Alia had earlier came on the show with actors
Sidharth Malhotra
and Varun Dhawan where she adviced Parineeti to take some help for her dressing style.
Parineeti has no problems with her suggestion.
The actors had a gala time on the show with Karan Johar posing one cheeky question after another. The episode will be aired on coming Sunday, April 6.