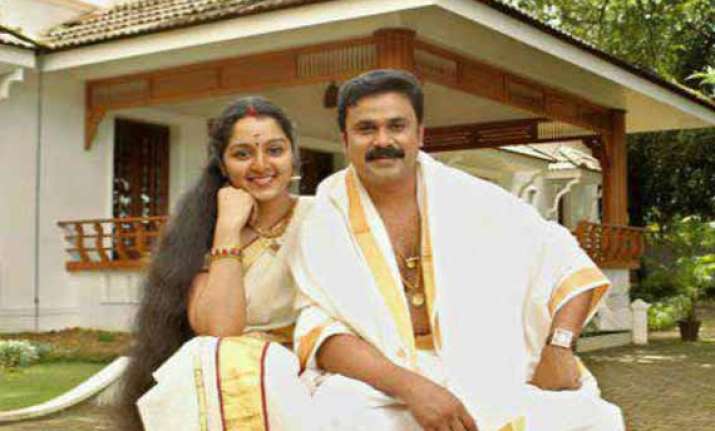 Kochi: Malayalam film star couple Dileep and Manju Warrier Thursday filed a joint divorce petition in a court here.
The two were closeted with a family court judge for a while for the first counselling session that is required in a divorce petition.
This comes after they were told there would be limited legal proceedings if a joint divorce petition was filed and they could legally separate within six months.
The hearing has now been posted for Jan 27, 2014 and the two will be legally separated on that day.
On Wednesday, 45-year-old Dileep's June 5 divorce petition came up for hearing at the family court. The two were asked to appear in person but did not turn up.
After they turned up Thursday with a new petition, Dileep's plea stands withdrawn.
While Dileep came to the court with his counsel, the 35-year-old actress was accompanied by her brother.
The two were married in 1998, after which Manju Warrier called time on her film career, while Dileep's continued.
Following differences of opinion, the two have been living separately for some time now. Their teenaged daughter lives with Dileep.
The actress began her career in 1995, and in a short span of four years acted in 20 films. She quit acting in 1999.
Earlier this year, she returned to films and her first release, "How Old Are You", has been a hit and she has got numerous offers.