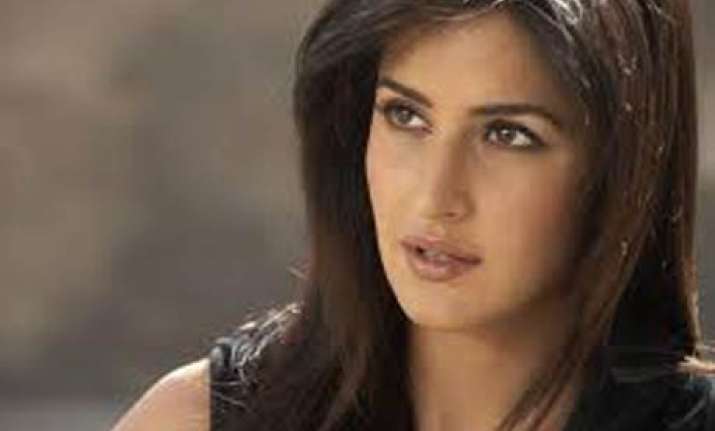 Katrina Kaif is out of Dibakar Banerjee's film Shanghai starring Abhay deol and Emran Hashmi, says a media report.The makers of Shanghai are now hunting for a half-Caucasian, half-Indian co-star.The role, says the report, was ideal for Katrina that of a half-Indian half-Caucasian expatriate. And Katrina was eager to work with Dibakar Bannerjee.
Katrina was however keen on doing a rom-com opposite Imran Khan and not a political thriller opposite Emraan Hashmi. The lead female role was thus vacated.
Dibakar Banerjee has looked at every possible actress, even the likes of Salma Hayek and Barbara Mori, who could possibly fit the bill. But so far the filmmaker has had no luck. With shooting for Shanghai scheduled just three months away, a mood of panic has crept into the project, says the report.
Casting agencies in Europe and North America have been roped in to find the right actress for the film.Dibakar confirms that a desperate hunt for the right female protagonist is on.
"Yes, we need a half-Caucasian half-Indian. And we've launched a worldwide hunt. Katrina was ideal. But she had other career plans. So yes, like it or not, we are looking for the right actress. Without her there's no shooting."Dibakar is willing to sign an actress who is fully Caucasian but looks partly Indian or one who is fully Indian but looks international, so to speak.
Sighs Dibakar, "This is a very important role. The actress is one of the three principal characters along with Abhay Deol and Emraan Hashmi. We have to make sure we cast properly. And yes, we don't have time. We can't start shooting until we find the actress."Shanghai will be shot in a small, dusty town of Maharashtra from April.
"But we won't name the town. We don't want to narrow down the film's political scope to one state or state of mind. At the moment our focus is on finding the right girl for the part. The rest will follow," says Banerjee.