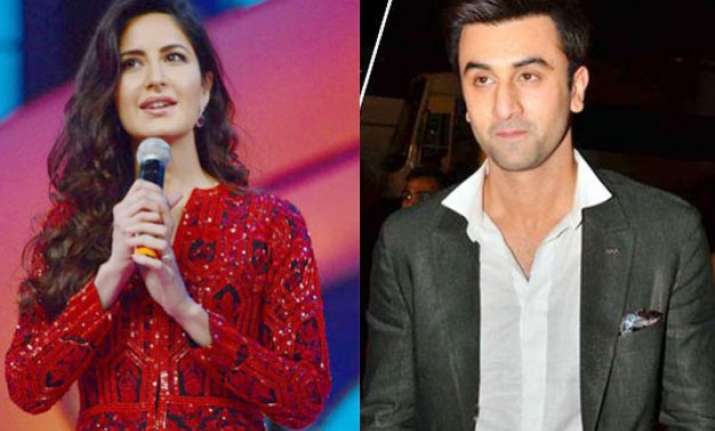 New Delhi: Katrina Kaif is making it to the headlines nowadays for her ugly break-up with beau Ranbir Kapoor. The rumours have been floating in the air that the two have split because of the opposition from the Kapoor family.
While we are still guessing on what else could have been the reason behind the end of their seven-year-long relationship, Katrina was spotted wearing an engagement ring.
From last 3-4 days, the lady has been seen attending various events and last night she was at the 'Umang' show for the Mumbai Police. As per reports, Ranbir Kapoor was also present there and we can only wonder how the two might have faced each other.
She was looking gorgeous and radiant in her red outfit but what caught the attention was the diamond studded ring she was wearing on her engagement finger.
The sight of it sent everyone in the tizzy as it's been just few days since rumoured her split with boyfriend Ranbir.  
However, as per a source quoted by Bollywood life, "It's a costume ring, which her stylist gave her to wear. Nothing else".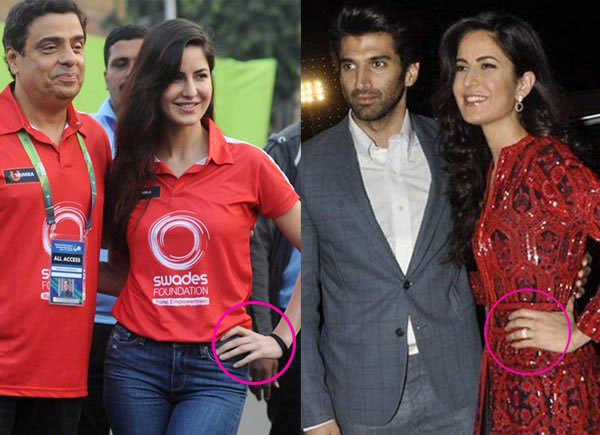 Interestingly, the ring was not there in her finger when she attended the Mumbai Marathon. It indicates that something has happened in her personal life in the past three days only.  
Well! It's still not clear what Katrina is up to these days. We hope she knows the meaning of wearing a ring in the engagement finger.
Stay tuned and we will keep you posted with every update from the Ranbir-Kat story.