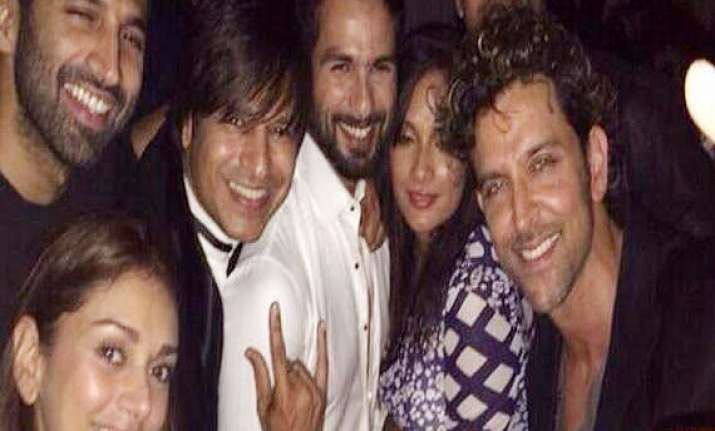 It seems that everything is not well between Hrithik Roshan and Kareena Kapoor. Recently Hrithik hosted a pool party in Florida, after IIFA awards ceremony.
He allegedly chose not to invite Kareena and her hubby Saif for the bash. The actor threw a pool party for his close Bollywood friends, which was attended by Shahid Kapoor, Vivek Oberoi,
Sidharth Malhotra
,
Priyanka Chopra
,
Bipasha Basu
, Aditi Rao, Aditya Roy Kapur, Richa Chaddha but Kareena was not invited. The stars had great fun and clicked a selfie too.
The reason why Hrithik is miffed with Kareena is for badmouthing him in the industry after he opted out of
Karan Johar
's film, 'Shuddhi'. Kareena's absence at the pool party has raised many questions as Hrithik is on good terms with Saif and has acted with him in 'Naa Tum Jaano Na Hum'.