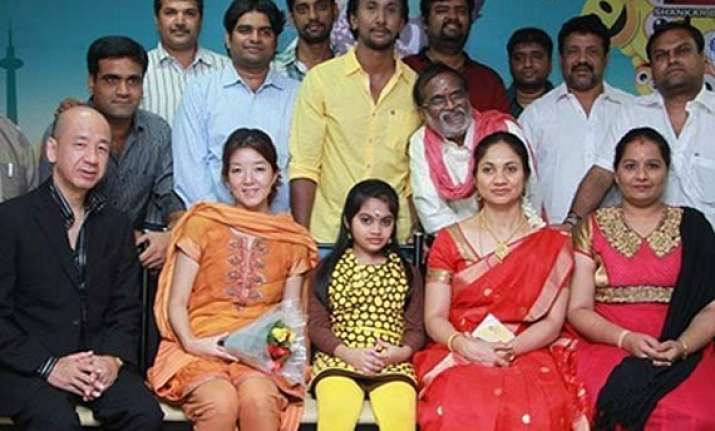 Chennai: Upcoming Tamil drama "Jumbo 3D", which is being made in collaboration with a Japanese producer, will feature over 100 Japanese actors, according to its directors Hari Shankar and Hareesh Narayan.
The film is jointly produced by K. Hari and Japanese producer K. Okida.
"Shot in some of the virgin locations of Japan, the film would be a visual treat for the audience. More than 100 Japanese actors and dancers have worked in the movie. It was like doing a mime show at times when we faced communication problems with them," the directors said in a statement.
Featuring child artist Hamsika in the lead role, the film, according to the director duo is "a family entertainer for children". It also features mime actor Gokulnath in the lead.
"Hamsika plays a major role. We have tried to mix mime with slapstick comedy in order to do justice to Gokulnath's skills," they said.
The film also features veteran actress Sukanya along with Anjana Singh and Mahesh in important roles.
According to producer Hari, the film will "help in strengthening Indo-Japan cultural relationship".