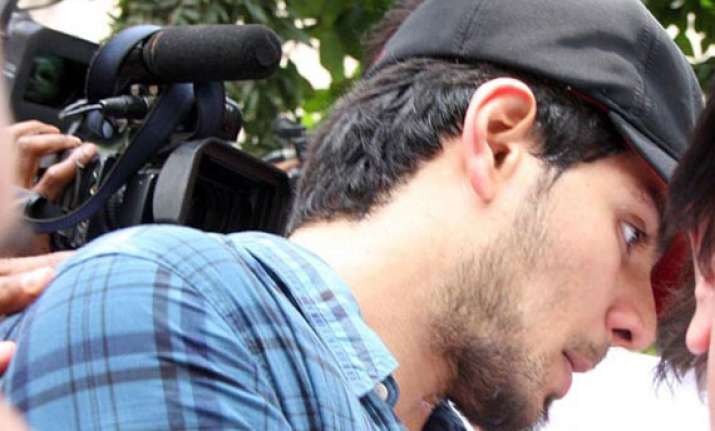 Mumbai, June 11: Suraj Pancholi will remain in police custody till June 13, the Andheri Magistrate Court ordered today in the case involving Jiah Khan's suicide on June 3.
Suraj' lawyer underlined the point that his name wasn't mentioned in the letter anywhere and that the actress was in depression as told by doctors.
Suraj admitted that he was in relationship with Jiah Khan but the actress was very obsessed and possessive about him.
Suraj Pancholi, son of Aditya Pancholi was detained by Mumbai Police on Monday evening on the basis of a six-page note written by the 25-year-old actress before she killed herself last Monday.
Suraj on Monday spent his night in Juhu police station, while his father Aditya Pancholi has gone underground since his son's arrest.
Jiah's mother Rabia Khan on Monday alleged that her daughter suffered "trauma and abuse" at the hands of her lover and his father.
Suraj is the son of actor couple Aditya Pancholi and Zarina Wahab.
The note mentions the "deep hurt" the actress felt at having to abort her baby with Suraj and reflects the rocky relationship she had with Suraj.
Jia Khan's letter accusing Suraj for raping, torturing and abusing her were released earlier today and since then there was the possibility for his arrest.
Suraj Pancholi was the last person with whom Jiah communicated on her cell on the night on June 3 after which she committed suicide by hanging herself in her Mumbai Apartment.