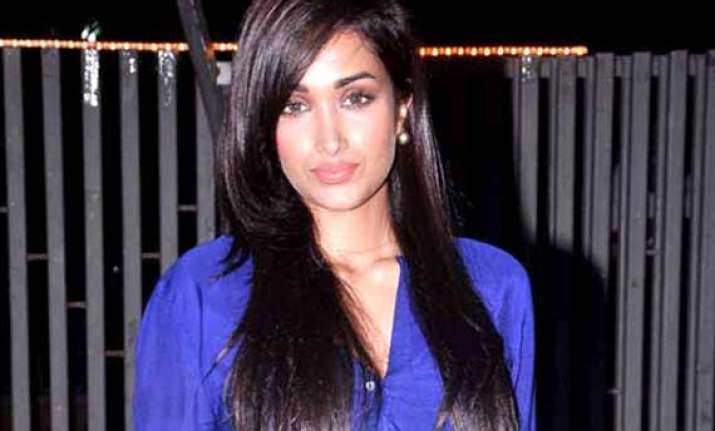 Mumbai: Jiah Khan's death is still a mystery and this time High Court itself has took over the team investigation the case.
The Bombay HC, slamming the investigation team has asked that why the video recording of the postmortem and the details of deleted BBM msgs and sms of alleged Suraj Pancholi's phone was not attached with the charge sheet filed.
The HC further quizzed that, "why the investigation was not done on the suspicion and objection raised by late actress Jiah Khan's family. Why police didn't investigate the forensic lapses??
Court has asked prosecution to file a reply over these questions after consulting the Investigating officer of the case by 7th April.
Earlier, in the day Jiah's family moved High Court demanding a CBI or SIT probe into the matter. Advocate Mahesh Hethmalani, who represented Jiah's mother Rabiya Khan, argued that the new material has come up and investigating officer should have considered it.
"It is a case of homicide not suicide. Medical reports cause of death as per records is asphyxia. Blue concussion on arm is not mentioned in PM report, it is a mark of struggle. It is seen in photograph. This is a case of hanging by muslin cloth used for namaz. Muslin cloth cannot make a mark like the one found on her skin and this is a circular mark, reddish and extremely deep", said Mahesh in the court.
Rabiya Khan is leaving no stone unturned to see Suraj Pancholi behind the bars whom she feels is responsible for her 25-year old daughter-actress Jiah Khan's death.
Contrary to this,
Salman Khan
has now decided to fetch Sooraj out of the mud of the legal trouble surrounding him.
Salman has lent his lawyer Shrikant Shivade, who is fighting his 'black buck' case, to Aditya Pancholi and has asked him to settle the entire matter.
Let's see where it all goes.