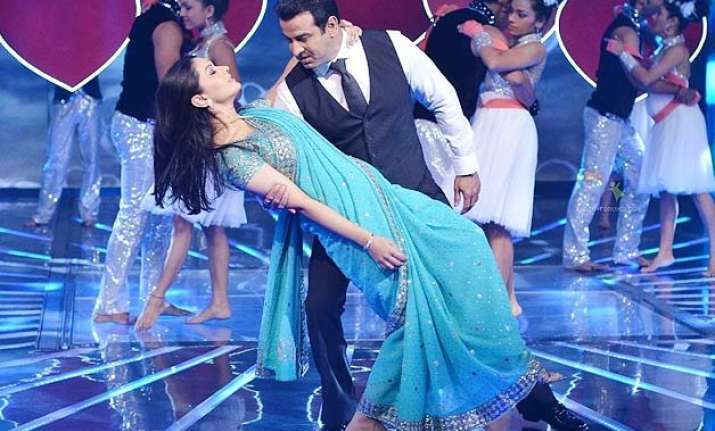 New Delhi: Ronit Roy and Pallavi Kulkarni starrer much liked show 'Itna Karo Na Mujhe Pyar' is going to witness a new twist and the viewers are surely going to like it.
In the coming episodes, both Neil and Ragini would be shown getting intimate. And to add cherry on the cake is the news that the episode will be the one featuring Valentine's Day.
The TV show has got a high popularity amongst its audience for the brilliant pairing in lead. And what adds more positive views to the show is that love and hate relationship that the couple shares.
In the episode showing the estranged couple getting close, Ragini would be shown getting tipsy during one of the functions of her daughter's marriage. After getting high on alcohol, the lady asks her former husband Neil to take her on a drive and for that rare moment feels free and enjoys herself.
During their outing, they reach at a place where a group of youngsters is celebrating Valentine's Day. However, the young kids tease the couple calling them uncle and aunt just when Ragini comes in the defense of her husband deeming him as forever hot and handsome.  
Then what take on are romantic couple dance on Bollywood number 'Tumhi Dekho Na' and a few cozy moments of love between our Neil and Ragini.
Sure this would have added more excitement to your anticipation!