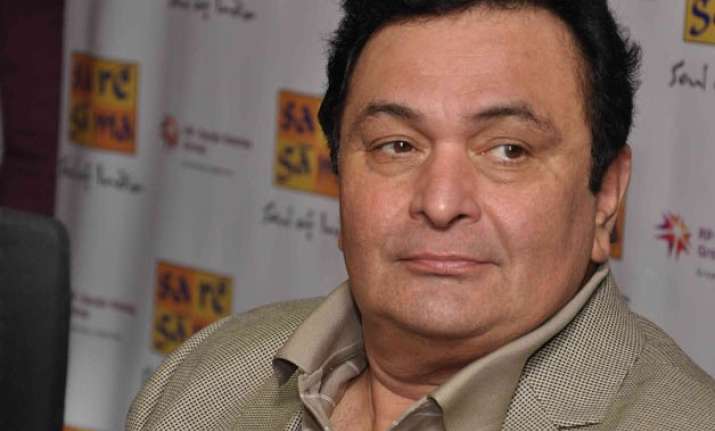 New Delhi: Actor Rishi Kapoor is always known to speak his mind on what is happening around. He did it when Radhe Maa controversy was the only subject masses spoke about and said that she had inspired him to become a saint.
And now when the nation is perplexed over the mysterious death of Sheena Bora, Rishi Kapoor did not stay quiet.
Sheena Bora was murdered in 2012 and on Tuesday Police arrested Indrani Mukerjea, wife of ex-CEO of Star TV Peter Mukerjea, for allegedly conducting the killing. After her arrest, a series of revelations are making it to the headlines every hour in this high profile case.
With shocking exposures like Sheena was Indrani's daughter and not sister and that Sheena had an affair with Indrani's stepson Rahul Mukerjea; the case is filled with twists and turns.
Rishi Kapoor today revealed that he had met Indrani. The veteran actor took to Twitter to assert that Indrani was a weird woman.
He wrote, 'Indrani Mukherjee came to offer me something on TV years back. She was a real weirdo then too. Imagine killing your own daughter! Real shocking.'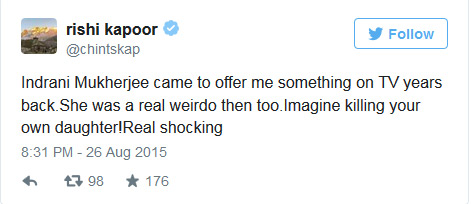 With this statement, Rishi Kapoor has made one thing clear he his one of the celebrities who always have a clear opinion about what's making it to the news.