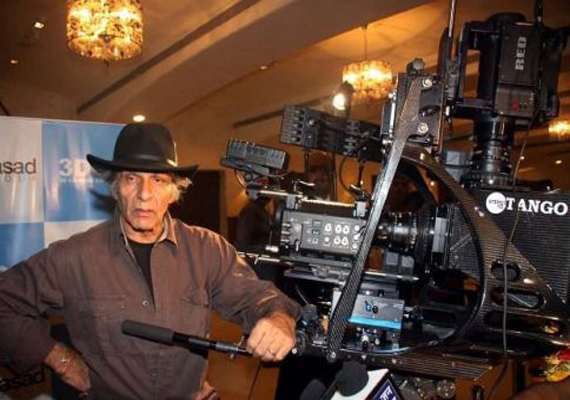 Mumbai, Feb 28:  India's most accomplished cinematographer  Ashok Mehta is critically ill with lung cancer and has been admitted to Kokilaben Dhirubhai Ambani Hospital, says a media report.

News about his illness came to light during Raveena Tandon's chat show Issi Ka Naam Zindagi Hai.

A segment featuring Arjun Rampal had Mehta talking about Arjun on a video monitor. Rampal was Mehta's discovery and he had cast Rampal as the lead in his directorial debut Moksha.

Says Arjun Rampal:  "Yes, I got to know of Ashok's condition. He's like a father-figure to me. I guess he wanted to keep his illness very quiet."

Ashok Mehta has shot for films including Shekhar Kapoor's Bandit Queen, Shyam Benegal's Mandi and Trikaal, Aparna Sen's 36 Chowringhee Lane and Paroma, Shashi Kapoor's Utsav, Subhash Ghai's Ram Lakhan, Khalnaayak and Kisna and M F Hausain's Gaja Gamini.