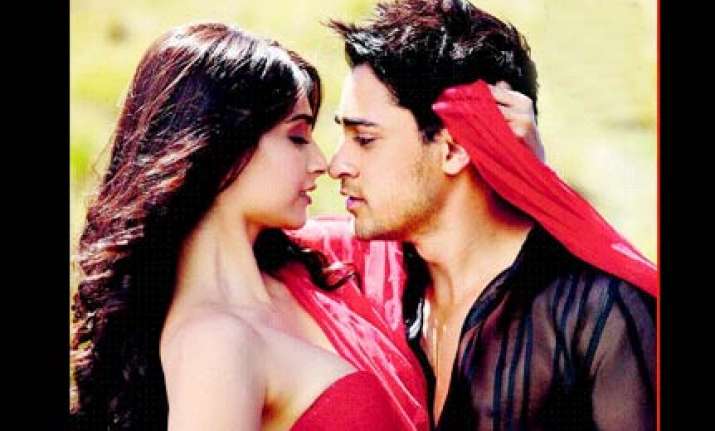 Viewers should get ready for the amazing onscreen chemistry between Imran Khan and Sonam Kapoor in the upcoming romantic film I Hate Luv Storys.
Film producer Karan Johar is lavishing praises on the chemistry whipped up by the young couple.  
"The two (Imran and Sonam) form a very fresh pair and that should work for the audience. In fact ever since the promotion of IHLS began, there has been excellent feedback all over. People are reacting to the freshness factor. There is a youthful energy which they bring and that is pretty much visible in the film," Karan Johar is quoted as saying by a news agency.  
Ironically, the film pokes fun at the cheesy romantic films of Bollywood, some of which Karan himself has been known for. Yet, the producer gave his nod of approval the minute he heard the story. He's under no illusion that mushy romances no longer work with audiences.  
"The old fashioned love is no longer accepted. Even if people see that happening, they find it so unbelievable," Johar told the agency.  
The film, directed by the first timer Puneet Malhotra, is slated to release on July 2.