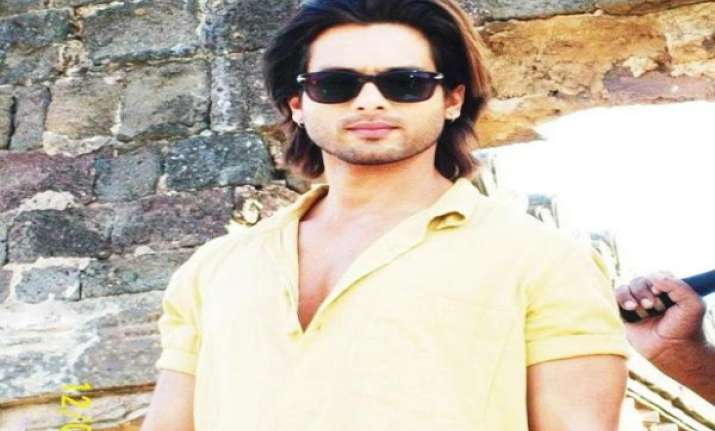 Mumbai, May 16 : Post the debacle of his dad Pankaj Kapur's dream-project 'Mausam', actor Shahid Kapoor has decided to go all out and do three films a year while working to create his own identity.
"I don't think I am choosy about films now...I might be like that three years back but now... all I can say is that from now I am going to be busy for couple of years.
I told myself after 'Mausam' that I want to do three films in a year," Shahid told reporters here on the sidelines of a promotional event of his film 'Teri Meri Kahani'.
"But unfortunately I am having a bad luck...I have a film to do with Maneesh Sharma which has been postponed due to his illness," he said.
When asked whether he intends to be an entertainerlike Salman Khan, Shahid says, "I don't think anybody can be Salman Khan...and I don't think anybody should try and be like him. 
There is only one Salman Khan. I am a huge fan of him and enjoy his work."
"I am not trying to be someone else. I am trying to create an identity for myself and that is what I am working for," he said.
Directed by Kunal Kohli, 'Teri Meri Kahani' stars Shahid and Priyanka in the lead.
"For every film one works hard and for this film also we have worked hard. It is fun, young and an entertaining film.
As far as the music goes, we are happy with the response," Shahid said.