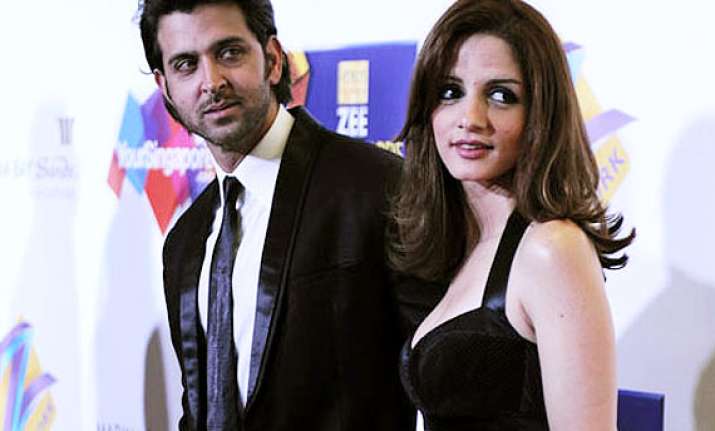 New Delhi: Hrithik Roshan and Sussanne Khan might have separated their ways and ended their 13 year marriage, but the couple still possesses a lot of respect and care for each other.
 With the speculations regarding Sussanne demanding Rs 400 crore as alimony, Hrithik seems to be taking a strong stance on such news pieces.
The actor, who is in news for his scintillating Bang Bang recently took it to twitter and posted how much offended he is after learning about such alimony rumours.
Hrithik posted, "Fabricated news articles. Demeaning my loved ones. Testing my patience."
After announcing that his estranged wife, Sussanne Roshan wants a spiltsvilla for both of them last year in December, the couple headed in April this year to the Mumbai court to file for the divorce.
And the talks regarding Sussanne claiming a whooping amount for alimony were on since then. Though a source close to the couple has deemed that both Hrithik and Sussanne are a much respected individuals and no discussion regarding money has ever happened between the two.
Also, since Hrithik is considered to be a thorough gentleman, he has always been and will always make sure that his loved ones never face any trouble or time of crisis. And Sussanne too is an independent lady who has got her own sources and resources of business.
The duo who got married in the year 2000, have two sons, Hrehaan (7) and Hridhaan (5).
Hrithik was recently spotted spending quality time with the kids and Sussanne too makes sure that kids remain unaffected with all such hoopla created around the personal lives of the couple.