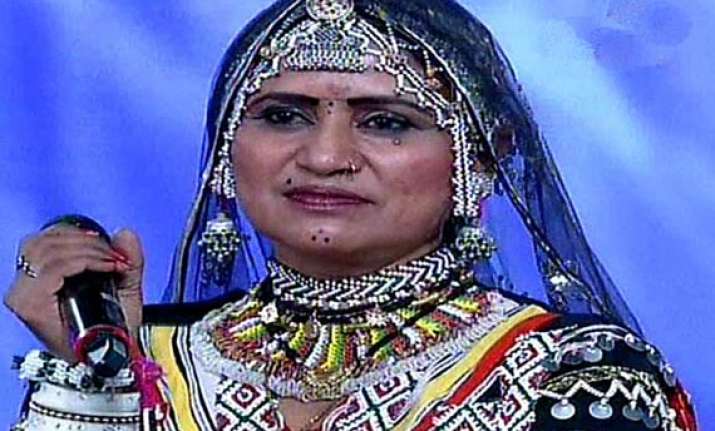 Mumbai, Oct 16: Rajasthani folk dancer Gulabo Sapera has become the second contestant to be voted out from the Bigg Boss house this season.

Gulabo's eviction happened even as MTV VJ Siddharth Bhardwaj became the third male member on the Colors reality show, which kicked off on October 2 with Sanjay Dutt and Salman Khan as hosts.

Gulabo was up against VJ and model Pooja Misra as the two of them were nominated by the housemates to be voted out this week and she says she didn't expect to be evicted.  "I kept a low profile and never got into a spat with anyone, but after being evicted I realised that the people who fight and brawl are the ones who'll survive," Gulabo told PTI over the phone after stepping out of the house. 
"I did not expect that even after being nice to everyone I would be nominated. The people who were sweet to me were the ones who wanted me out. They are familiar with television and I do not belong to their world, so the other contestants hardly spoke to me," she added.

Seventh child of her parents, Gulabo, born in the nomadic Kalbaliya community, was buried alive by her father after her birth as he couldn't afford to raise another daughter. She was rescued by her aunt.

"I have struggled a lot in life and wanted to promote my art through this show. I also wanted to fulfill my dream of opening a school for kids in my community. I wish I knew what

the show was like before entering it, then I would have fought to survive," said Gulabo, adding that the other contestants are like "tigers" hungry for fame.