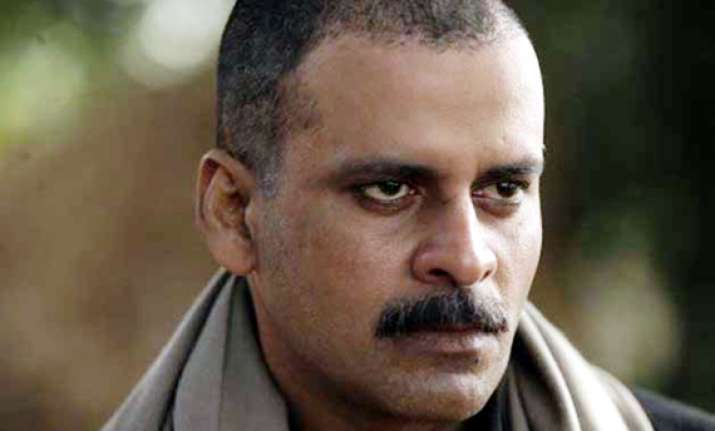 Jaipur : Describing his role as the most negative character on screen so far, actor Manoj Bajpai says his upcoming movie 'Gangas of Wasseypur' will be full of the 'masala' today's audience is open to.
The 43-year-old actor said he is happy that the film has got an 'A' certificate and suggests parents and youngsters should watch the film separately, not together.  
"The character Sardar Khan played by me has all the negative elements. He is full of lust, involved in all bad activities, has no morals or sense of right and wrong," Bajpai told PTI here today.
"He likes bad things, but ultimately he returns to his family and this is what the film is all about. Politics may be a part of this movie but focus of the film is on the importance of family," he said.
Bajpai said that "something new" in this role convinced him to go for this movie.
"This has something new and different which I liked.  Moreover, the film's director Anurag Kashyap is a good friend of mine and I wanted to do work with him so I did not want to miss the opportunity," he said.
The actor ssid he likes to do films of all kinds ranging from commercial to art and small to big budgeted ones.  "I am fully satisfied with the 19 years of my career in acting.
I do all sorts of films and I am happy that people like me in all roles and I get films of my liking which are more associated with ground realities and life," he said.  Kashyap said that he wanted to show all about the story on screen so the length is long and the film is divided in two parts.
"I wanted to show on screen all aspects and elements perfectly so the film has two parts. First part will be released on June 22. Next part will be in cinemas after 2-3 weeks of the first release," he said.
"We hope that the film will get good response from people specially in rural areas because the rural audience will find that this is their movie," he added.