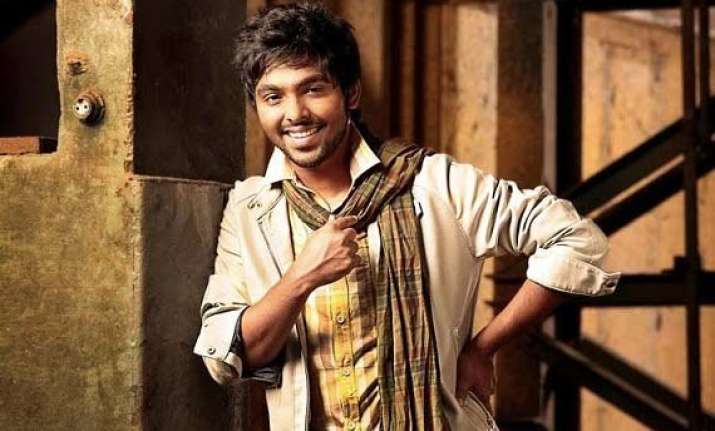 Chennai: Debutant filmmaker Sam Anton, who has cast G.V. Prakash Kumar in the upcoming Tamil horror-comedy "Darling", says the composer has delivered a restrained performance in most parts of the film.
"He has mostly underplayed in the film. He shares the screen with an ensemble cast featuring two comedians, yet he ensured that he gets noticed through this subtle performance. He also didn't mind giving equal screen space to other actors as well," Anton told IANS.
"Darling" also features Nikki Galrani, Karunas and Bala Saravanan in important roles.
The film, most likely going to be Prakash's debut release, is the official remake of Telugu hit "Prema Katha Chitram". Prakash is also working in two other Tamil films - "Pencil" and "Trisha Illana Nayantara".
Anton credits Prakash's natural performance to his long association as a composer with popular Tamil filmmakers such as Vetrimaaran and A.L. Vijay.
"As an actor he knows his strengths and weaknesses. I think he's learned this by working closely with several filmmakers over the years. He never struggled to act. He also knows what will work and what won't with audiences," said Anton.
He says the remake will be technically superior to the original.
"'Darling' will be technically and musically better. Since it features Prakash in the lead role, we wanted it to be musically very different," he said.
"The Telugu version had the essence that worked in its favour, but we wanted the remake to be technically strong. We concentrated on the technical aspect a lot because we wanted it to be different from other horror comedies that are being made," he added.
To make "Darling" technically better, Anton clarifies that they "didn't concentrate too much on visual effects. But you will feel its impact in some places".
The film is jointly produced by Studio Green and Geetha Arts.