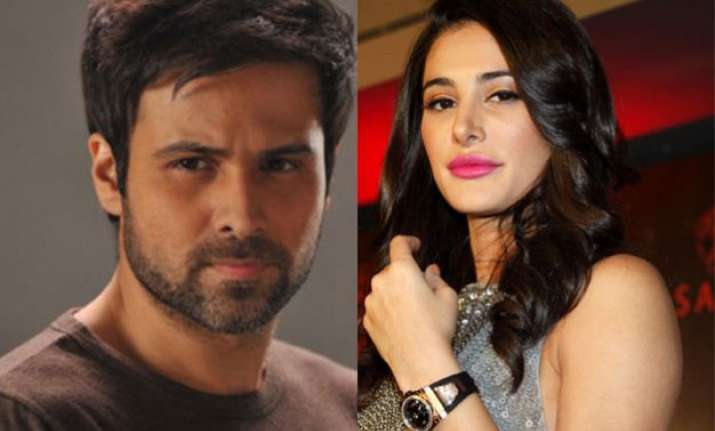 New Delhi: Actress Nargis Fakhri who will be seen opposite Emraan Hashmi in 'Azhar' had to face a weird situation recently. Nargis was on a flight to London and a fan aboard the flight kept ogling at her, taking pictures and making videos, leaving her extremely uncomfortable.
The 'Rockstar' actress tried her best to ignore it but couldn't. Troubled by the stubbornness of the fan, Nargis asked Emraan to intervene.
"When someone constantly records you, you feel conscious. The person cannot be ignored, I tried to signal the man requesting him not to record or shoot me, but he paid no heed. Despite unit assistants also asking him to stop, he kept at it. Then Emraan went up to him, took him aside and gave him a piece of his mind. I don't know what Emraan said but the man left from there immediately," Nargis said narrating the incident.
Emraan Hashmi sounded miffed with the entire incident. He strongly opposed the action and condemned the crossing of line by fans. "I do understand that fans display their love and affection in many ways and I appreciate that. However, this particular gentleman overstepped his boundary. So, I had to intervene and ask him to leave, before we took strict action against him," he said.
'Azhar' is based on the life of former Indian international cricketer, Mohammad Azharuddin. It has Emraan Hashmi in the titular role and Nargis essaying the role of Sangeeta Bijlani, the second wife of Azharuddin. The movie is slated for release on May 13 this year.