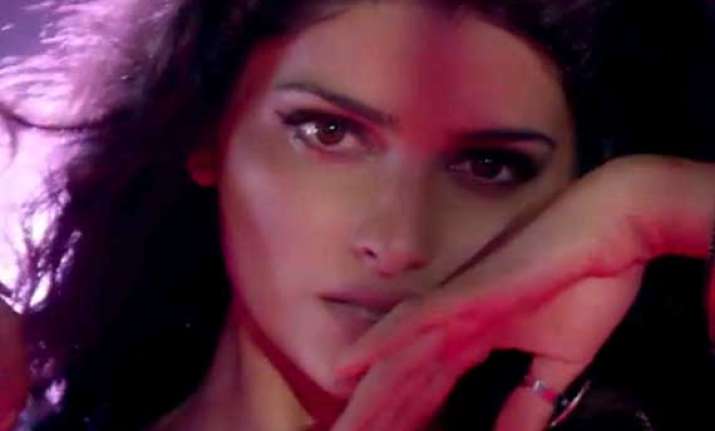 New Delhi: Finally here it is, the heart rendering soulful track 'Awari' by Pakistani band 'Soch' (Rabbi Ahmed, Adnan Dhool). Sung elegantly by Adnan Dhool and Momina Mustehsan, the song has a gloomy setting and a disturbing melody but it still tempts you from the beginning.
The signature tune out of acoustic guitar is followed by Adnan's vocal and then is taken over by refreshing Momina whose style of lending her voice is luring and makes sure it stays with you for long.
What is more interesting in the song is the timing of the electronic rock version, which occupies the space without hurting the core emotions. With fresh lyrics and eccentric composition, the song is surely going to grow in the coming days.
While the audio is exceptional, the picturisation of the song soars up the mercury with Prachi Desai turning into a sensuous bar dancer.
The choreography has not much to do in the song as it's just a completely transformed Desai scorching the screens with her painful expressions. Going through the video, Riteish, who was too mysterious earlier, is also attempted to be exposed as an over-possessive husband to Amana Sharif while KRK too takes couple of frames in it.
Watch one of the most anticipated songs from 'Ek Villain,' 'Awari' here and get flowed in its enchsnted lyrics and magnificent music.
The video unravels too many mysteries and is interesting but in the end its Adnan Dhool and Momina Mustehsan who have successfully mesmerized the audience with 'Awari.'