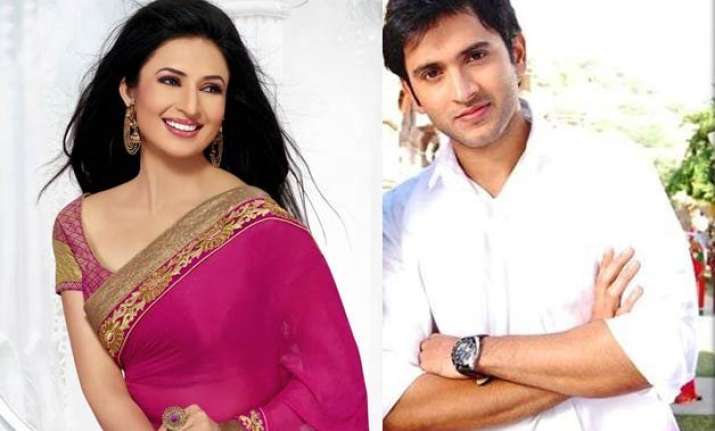 Mumbai: Actress Divyanka Tripathi, who plays Ishita Bhalla in soap opera 'Ye Hai Mohabbatein' left two of her fans intimidated.
While hosting a segment at the Star Parivaar Awards with the 30-year-old, actor Shravan Reddy, who plays Neil in soap opera 'Dosti...Yaariyan...Manmarzian' got frightened before he had to get on stage because he has a huge crush on her.
"Being in one frame with Divyanka made me extremely nervous as she is a beautiful lady and an even better person at heart. I have a huge crush on her ever since I have seen her perform," Shravan said in a statement.
Similar was the case with actor Mishkat Varma, who plays Kabir Kumar in 'Nisha Aur Uske Cousins'.
Mishkat is the brother of Divyanka's 'Ye Hai Mohabbatein' co-star Mihika Verma. When he confessed to Mihika that he is a big fan of Divyanka, she made sure Mishkat gets to meet his favourite star at the award show.
Mishkat was seen having long conversations with her and much to his surprise, Divyanka even kissed him on stage at Mihika's request.
"Mihika is like a real sister. And Mishkat, her brother is such a sweet person. Mihika had mentioned to me several times about him being a big fan but we never got a chance to meet. So I thought of surprising him. His smile was priceless," Divyanka said in a statement.
Star Parivaar Awards will be aired on June 14 on Star Plus.