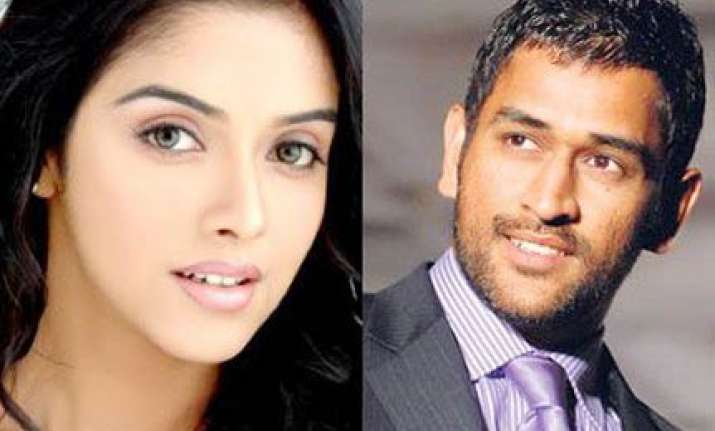 The buzz about them being a couple is just getting stronger every passing day  , reports Mumbai Mirror.
Bollywood and cricket link-ups blossom into raging love affairs often and it appears MS Dhoni and Asin are also headed the same way.
On April 26, 2010, Mumbai Mirror carried a story that Dhoni visited Asin's house at Lokhandwala to watch the semi-final match between Royal Challengers Bangalore and Mumbai Indians.
Dhoni had reached Asin's house in the evening just before the first ball was played and had stayed there till the match ended.
Recently, Dhoni went to Asin's apartment again and was there with her for about an hour and a half. A source says, "Just before he left for the Asia Cup series in Sri Lanka (which began on June 15, 2010), he visited Asin's house in Lokhandwala. This time, the two of them were not watching a match but just chilling out."
Dhoni and Asin worked together on two commercials last year and since then they've been frequently in touch. They get along like a house on fire. The South Indian film industry is already speculating that they are a couple. Despite several attempts, Asin remained unavailable for comment.
Interestingly, soon after Dhoni's latest visit to Asin's residence, both of them landed up in Sri Lanka. While Dhoni was leading his team at the Asia Cup, Asin was busy working with Salman Khan in Anees Bazmee's Ready.