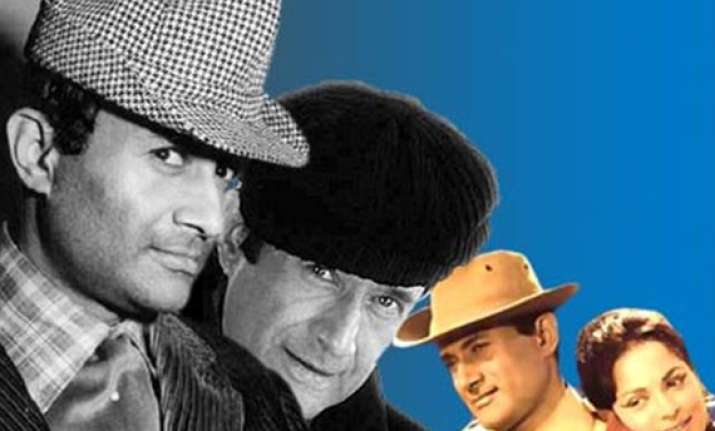 Mumbai, Dec 4: The ever sprightly Dev Anand had opposed Emergency during the Seventies, later denounced Janata Party leaders as a bunch of avaricious and foolish men, disliked Sanjay Gandhi, and years later gifted his autobiography to Sonia Gandhi along with a rose.


First, some facts: Dev Anand and Dr Manmohan Singh were born on September 26. This year, while the Prime Minister celebrated his 79th birthday, the star celebrated his 88th.

On September 26, 2007, Dr Manmohan Singh released Dev Anand's autobiography attended by party chief Sonia Gandhi.

At the function, Dr Singh said, Dev's song "Main zindagi ka saath nibhaata chala gaya" inspired him very much.




Dev told both the PM and Sonia Gandhi: "Take our country to great heights, but do take care of the common people".

He offered a red rose with his book to Sonia Gandhi and said: "I consider the red rose on Pandit Nehru's jacket buttonhole, the symbol of India's freedom and I offer you this rose". Sonia Gandhi took both the book and the rose with her home.




And now, look at the coincidence: The Bollywood trio Dilip Kumar, Dev Anand and Raj Kapoor were born a year after the other. Dilip in 1922 (Peshawar), Dev in 1923 (Gurdaspur) and Raj in 1924 (Peshawar).




Writes Dev in his autobiography 'Romancing With Life': "I wanted to do MA in Lahore but had no money. In 1943, I had Rs 30 in my pocket. I bought a third class ticket and reached Bombay by Frontier Mail after a journey of 24 hours".

Dev Anand writes how he opposed the Emergency in 1975. "It was imposed to keep the ruling party in power. Sanjay Gandhi did not have the courage to speak the truth and whatever he got, he never deserved it. His only merit was that he had the blessings of his mother.


"After a Youth Congress rally was over, Dilip Kumar and I came out, and we were asked to go to the Doordarshan Kendra to say some good things about Youth Congress, particularly its leader.

"It appeared as if their propaganda machinery was working in a fascist way and an effort was being made to project Sanjay Gandhi's image in a positive way. I refused"

"Because of my refusal, all my films were banned from being telecast on Doordarshan. The state  media was asked not to mention my name at all".




"Another star who was a victim of Emergency was Kishore Kumar. He had refused to sing at a Congress programme. All his songs were banned on AIR and Doordarshan during emergency."

Dev Anand reveals that he joined JP's movement against corruption after being persuaded by Ram Jethmalani.

He writes: "But the Janata Party government disappointed me. They did not do anything for the country except to prove that the politicians were avaricious, foolish, opportunist and men of petty minds, who sit in the great hall of Parliament, but had no concrete agenda for the nation's progress."