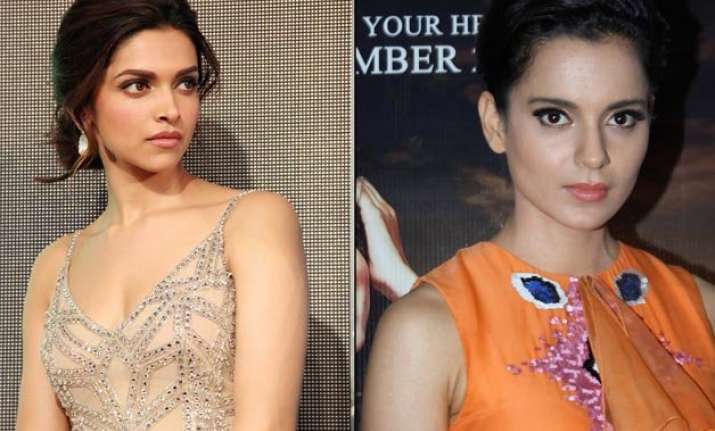 New Delhi: Bollywood's two leading ladies Kangana Ranaut and Deepika Padukone can't stand each other and it is not hidden from anyone. While most of the times it is Kangana who stuns everyone with her replies about Deepika, this time the latter has given it back to her saying that the enmity is irrelevant to her.
The cold war started in the year Deepika took home an award for Best actress for her performance in Happy New Year. On stage, she dedicated the award to Kangana for her role in Queen. Kangana, however did not like it and thought if DP meant it so much she should have called her up.
Later, Deepika took it on herself to iron issues between them by calling Kangana. The 'Queen' actress made their private conversation public which did not go well with B-town's Mastani.
Over time, the sourness increased and now they avoid each other as much as they can. Time and again, Kangana has taken a dig at Deepika but not this time.
While speaking to a leading fashion magazine, when Deepika was quizzed about the bitterness she shares with Kangana; she said, "It's only one-sided. It's irrelevant.It's really irrelevant. I have way too much going on in my life so what people say, what people do , what people think is really irrelevant."
Well, let us see what Revolver Rani Kangana has to say about it.